Siding Installation Contractor Minneapolis
It's More Than Just Curb Appeal
Elevate your home with Advantage Construction, the leading siding installation contractor in Minneapolis. Our siding options will give your home a facelift while minimizing exterior maintenance. Thanks to continuous technological advancements, achieving an eye-catching exterior has never been easier. Delve into our diverse collection of siding materials, and discover the perfect fit for your home.
Functionality and curb appeal are crucial when selecting the right siding material. Opting for high-quality and practical siding ensures your home can withstand damage from various elements and potential hazards. Our dedicated team of siding experts will assist you in choosing the most suitable option that aligns with your unique needs. Climate, budget, and maintenance requirements will be carefully considered to ensure a perfect fit. At Advantage Construction, we understand that every homeowner is unique and are committed to supporting you in bringing your envisioned home to life.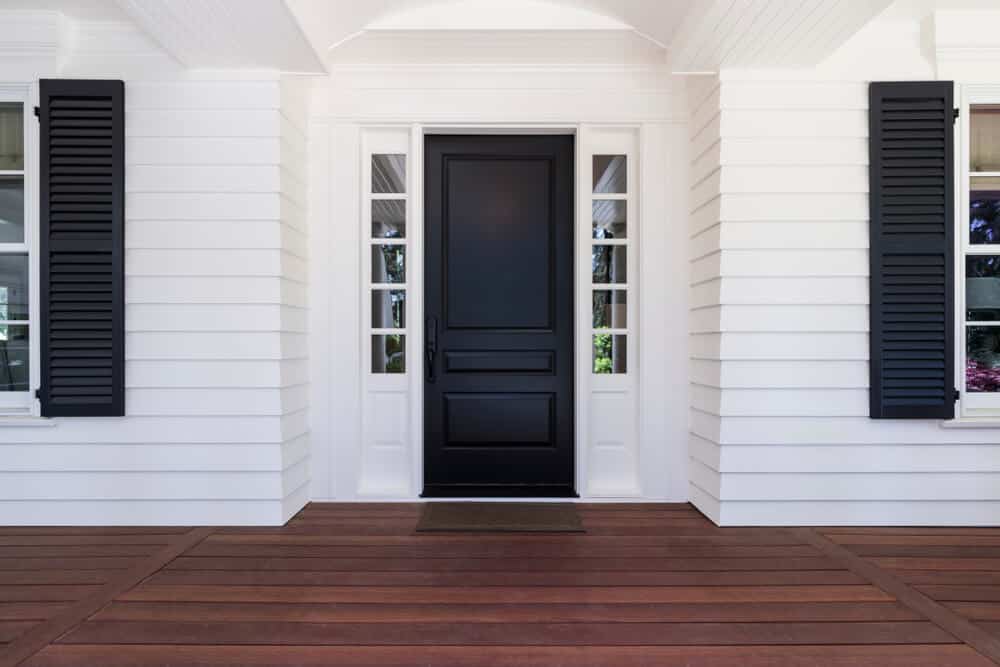 Protect Your Home With Functional Siding
Unpredictable weather patterns, including sudden storms, can pose a challenge for homeowners. To protect your property effectively, having dependable and resilient siding is essential. The harsh weather elements can take a toll on your home's siding, leading to costly repairs and potential long-term damage. Don't wait for the situation to worsen; let our expert team take charge of your siding needs, ensuring your home's protection and giving you peace of mind. As the premiere siding installation contractor in Minneapolis, you can rest assured that your property is in good hands, safeguarding its integrity and enhancing its durability against unpredictable elements.
An Assortment of Siding Options
Our mission is an unwavering commitment to exceeding expectations and going above and beyond for our valued clients. We take immense pride in offering a diverse range of state-of-the-art siding options, constantly pushing the boundaries of industry standards. Embracing each client's unique tastes and preferences is a fundamental aspect of our service, ensuring that your satisfaction and vision are at the forefront of everything we do. With our dedicated approach, we strive to provide top-notch services that truly elevate your siding installation experience to a level that surpasses your expectations.
Premium Vinyl Siding
Admired for its outstanding durability and minimal maintenance needs, premium vinyl siding brings captivating charm to homes. With continuous technological advancements, modern high-tech vinyl siding boasts exceptional thickness and strength, surpassing its predecessors in durability. Embracing this siding option offers cost savings and eliminates the need for frequent painting. Homeowners can choose from various vinyl materials, available in various styles, patterns, and trims, ensuring a perfect match for their individual preferences.
Insulated Vinyl Siding
With contoured foam insulation, this siding type boasts significantly enhanced energy efficiency. Homeowners often opt for insulated vinyl siding to improve their home's energy efficiency, reduce outside noise, and enhance overall curb appeal. The insulated vinyl siding stands out as an excellent choice, offering a perfect balance of elegant beauty, impressive strength, and reliable exterior protection you can depend on. With insulated vinyl siding, you can enjoy both an attractive appearance and practical benefits for your home. Experience the best of both worlds with insulated vinyl siding, elevating your home's comfort and aesthetic appeal.
Steel Siding
Opting for steel siding gives homeowners a bold and enduring exterior material that demands minimal maintenance and is non-combustible. The hassle of painting becomes a thing of the past, as a simple garden hose is all you need for easy cleaning, similar to our premium vinyl siding. Beyond its practical benefits, the eco-conscious appeal of steel siding attracts homeowners with its recyclability, offering a greener and more sustainable alternative to traditional vinyl siding. With an impressive lifespan of up to 40 years, investing in steel siding is a wise and lasting decision that adds style and substance to your home.
Engineered Wood Siding
Discover the perfect balance of timeless charm and low maintenance with engineered wood siding—a cost-effective option for homeowners who admire traditional wood siding. Crafted from composite wood materials, engineered wood siding offers enhanced resistance to insects, mold, and mildew compared to natural wood siding. Advantage Construction's LP SmartSide Siding captures the same warmth and beauty as traditional wood siding, attracting numerous homeowners while providing additional benefits. With LP SmartSide Siding, you'll enjoy a durable, dimensionally stable design that withstands the test of time, ensuring your home retains its allure for many years.
Hardie Board
Enhance the safety and security of your home with outstanding fire protection offered by fiber cement siding. At Advantage Construction, a reputable siding installation contractor in Minneapolis, we emphasize the long-lasting benefits of Hardie board siding. Its low-maintenance nature makes it an ideal choice for busy households, providing peace of mind even in adverse weather conditions due to its exceptional durability. With a lifespan of 50 years and a robust warranty, investing in Hardie board proves to be a wise and enduring decision for your property, ensuring protection and peace of mind for many years to come. Experience the superior advantages of Hardie board and safeguard your home with this exceptional siding solution.
Boral Versetta Stone®
Elevate the charm of your property with stunning stone accents using Boral Versetta Stone®. Unlike traditional stone masonry that requires additional concrete footings and may wear over time, these stone veneers offer the look you've envisioned without the high maintenance. Boral Versetta Stone® introduces a unique, panelized design to your home, easily installed using mechanical fasteners. By choosing this siding material, you can recreate authentic stone masonry's timeless beauty and craftsmanship, adding a truly distinctive touch to your property.
Siding Repair
The climate in Minneapolis is known for its ever-changing and unpredictable storms, which can significantly impact the condition of your home. While storm damage is a major concern, there are various other elements that can affect the durability of your siding. Proper siding installation is crucial to avoid urgent repairs or replacements, which can lead to unnecessary expenses and disruptions to your daily life. Several factors contribute to the wear and tear of home siding, including:
Incorrect installation

Storm damage

Water damage

Extreme temperatures

Rot and rust

Mold and mildew
Advantage Construction Will Provide You With High-Quality Siding Every Time
At Advantage Construction, a reputable siding installation contractor in Minneapolis, we are committed to assisting at any time, whether you are constructing a new home, renovating your existing one, or dealing with damage from inclement weather. Our team of experienced siding specialists is prepared to guide you in selecting the best siding material that perfectly complements your unique needs, expectations, and home design.
We understand that your home is a significant investment and the foundation of your life, making quality protection a top priority. If you have been searching for a trustworthy siding expert, your search ends with us. Contact us today for comprehensive information on our wide range of siding materials, and let us work together to turn your dream home into a reality that surpasses your expectations.