Siding Installation Contractor Eden Prairie
It's More Than Just Curb Appeal
Discover a complete solution offered by Advantage Construction to elevate the visual appeal of your residence. Our unwavering dedication lies in providing a wide selection of top-tier siding options that will transform your house into a true masterpiece while reducing the need for exterior upkeep. With continuous technological advancements, finding the perfect fit for your siding preferences has never been more accessible. Feel free to explore the multitude of possibilities we have at your disposal.
At Advantage Construction, we prioritize functionality and curb appeal when assisting you in choosing the ideal siding for your home. Our premium solutions are carefully designed to withstand challenging weather conditions, ensuring long-lasting protection for your property. Let our siding experts lead you through the selection process, taking into account your budget and preferences. You can trust Advantage Construction to be your reliable and skilled partner when siding installation contractors in Eden Prairie.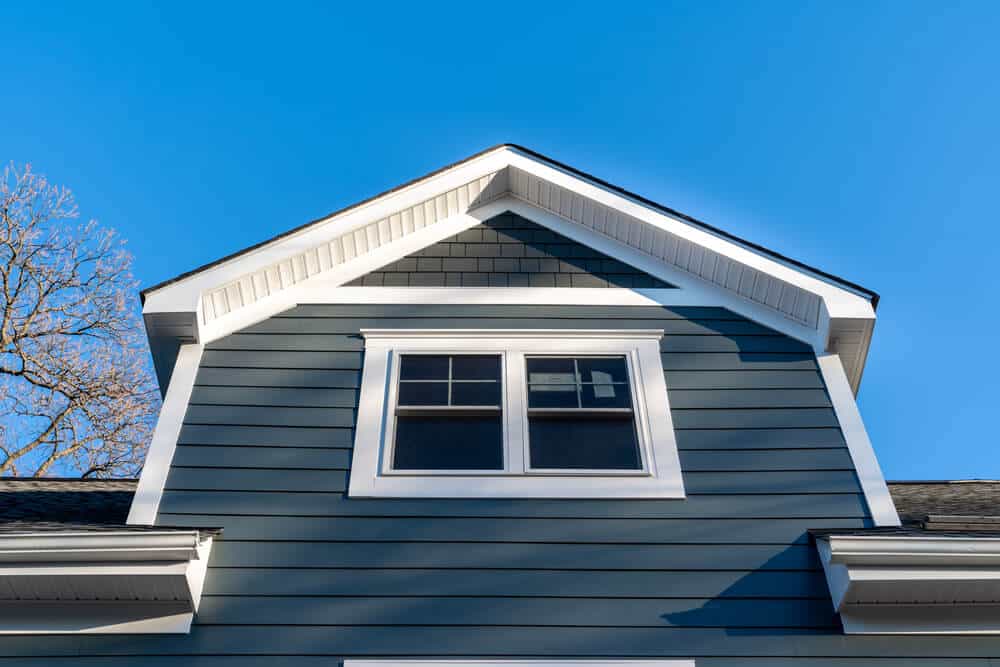 Protect Your Home With Functional Siding
In Eden Prairie, where the weather can be unpredictable, having reliable and sturdy siding becomes crucial for homeowners. Worn-out or damaged siding can quickly become costly, potentially causing more extensive and expensive repairs. At Advantage Construction, we understand the significance of durable siding, and our team of skilled experts is well-equipped to handle any repairs required to keep your siding strong and resilient against the harsh elements that Eden Prairie's climate may bring. Rest assured that we are committed to maintaining the integrity of your siding and protecting your home for the long term.
An Assortment of Siding Options
Our commitment knows no limits as we continuously strive to surpass expectations in every siding project we undertake. We take great pride in offering a wide array of cutting-edge siding options, pushing the boundaries of industry standards, and embracing our esteemed clients' unique tastes and desires. With us, you can expect a personalized approach that caters to your specific vision and brings your siding dreams to life.
Premium Vinyl Siding
Renowned for its outstanding resilience and low upkeep requirements, premium vinyl siding adds an enchanting allure to homes. Embracing this siding option brings about cost savings and eliminates the hassle of frequent repainting. Thanks to constant technological progress, today's high-tech vinyl siding boasts exceptional thickness and strength, surpassing its predecessors in durability. Homeowners are presented with an extensive array of vinyl materials, each offering various styles, patterns, and trims to perfectly align with their unique preferences. Among these choices, Advantage Construction's premium vinyl siding stands out with its color pigment infused throughout the entire material, promising a radiant and long-lasting appearance that will endure for many years to come.
Insulated Vinyl Siding
In contrast to conventional premium vinyl siding, insulated vinyl siding is another appealing option. This unique siding type comes equipped with contoured foam insulation, making it a superior choice for enhancing energy efficiency. Homeowners frequently choose insulated vinyl siding to improve their home's energy efficiency and reduce outdoor noise and boost curb appeal. With a perfect blend of graceful aesthetics, impressive durability, and dependable exterior protection, insulated vinyl siding is an excellent and practical choice for homeowners seeking comfort and style.
Steel Siding
Choosing steel siding grants homeowners a striking exterior material that not only exudes durability but is also non-combustible, requiring minimal upkeep. The hassle of painting becomes a thing of the past, as a simple garden hose is sufficient for effortless cleaning, much like our premium vinyl siding. Beyond its practical advantages, the eco-conscious appeal of steel siding entices homeowners with its recyclability, making it a greener and more sustainable alternative to traditional vinyl siding. With an impressive lifespan of up to 40 years, investing in steel siding is a prudent and long-term decision that brings style and substance to your home.
Engineered Wood Siding
For homeowners desiring the timeless elegance of wood siding without the burdensome maintenance, engineered wood siding emerges as the perfect solution. This cost-effective alternative, crafted from composite wood that blends the finest attributes, surpasses authentic wood siding in its resistance to pests, mold, and mildew. At Advantage Construction, a trusted siding installation contractor in Eden Prairie, we take pride in introducing LP SmartSide Siding—a revolutionary option in engineered wood siding that embraces the latest advancements in siding materials. LP SmartSide Siding not only imparts the cozy charm of traditional wood siding but also offers additional benefits that captivate many homeowners. Engineered for lasting durability and dimensional stability, LP SmartSide Siding ensures your home's exterior retains its captivating allure for countless years.
Hardie Board
In Eden Prairie, residents hold Hardie board in high regard for its reliability and resilience. This fiber cement siding provides remarkable fire protection, bolstering the safety and security of their homes. As a reputable siding installation company, Advantage Construction highlights the enduring benefits of Hardie board siding. Its low-maintenance requirements make it a perfect choice for busy households, offering peace of mind even in adverse weather conditions due to its exceptional durability. With a lifespan of 50 years and a robust warranty, investing in Hardie board proves to be a wise and long-lasting decision for your property, ensuring protection and peace of mind for years to come.
Boral Versetta Stone®
For those looking to enhance the charm of their homes, Boral Versetta Stone® presents an enchanting option. These exquisite stone veneers are highly sought after for their ability to achieve the desired aesthetic without needing additional concrete footings or enduring significant wear and tear. Boral Versetta Stone® offers a straightforward and efficient way to incorporate a unique panelized design into your home, utilizing mechanical fasteners that save you valuable time and effort during the installation process.
Siding Repair
The dynamic and unpredictable weather patterns in Eden Prairie can significantly impact your home's condition. Storm damage is not the only concern; there are various other elements that can compromise the durability of your siding. Improperly installed siding can result in the need for urgent repairs or replacements, causing unnecessary expenses and disruptions to your daily life. Several factors come into play when it comes to the wear and tear of home siding:
Incorrect installation

Storm damage

Water damage

Extreme temperatures

Rot and rust

Mold and mildew
Advantage Construction Will Provide You With High-Quality Siding Every Time
As a well-established siding installation contractor serving Eden Prairie, we take great pride in being by your side throughout every step of your journey. Whether you're building a new home, renovating your current one, or dealing with storm damage, our skilled siding specialists are here to assist you. We are wholly dedicated to helping you discover the perfect siding material that seamlessly aligns with your unique preferences, goals, and architectural style. Our team holds our customers in high regard and understands the significance of your property as a valuable investment. With our unmatched services, you can rest assured that your home's siding is in capable and caring hands. Contact us today to explore our extensive range of siding options, and allow us to be your trusted guide in transforming your dream home into a remarkable reality.