Siding Installation Contractor Brooklyn Park
It's More Than Just Curb Appeal
Advantage Construction provides an effortless solution to enhance your home's aesthetics. We take pride in offering a diverse range of top-notch siding options that will not only give your home a remarkable facelift but also save you valuable time on exterior upkeep. With constant technological advancements, achieving an appealing exterior has never been easier. Our extensive collection of siding materials is sure to have the perfect match for your needs, so feel free to explore the possibilities.
As a leading siding installation contractor in Brooklyn Park, we prioritize functionality and curb appeal in selecting your ideal siding. Our premium solutions endure harsh weather, offering lasting protection. Our experts will guide you through the process, considering your budget and preferences. Trust us, as your reliable siding installation contractor in Brooklyn Park.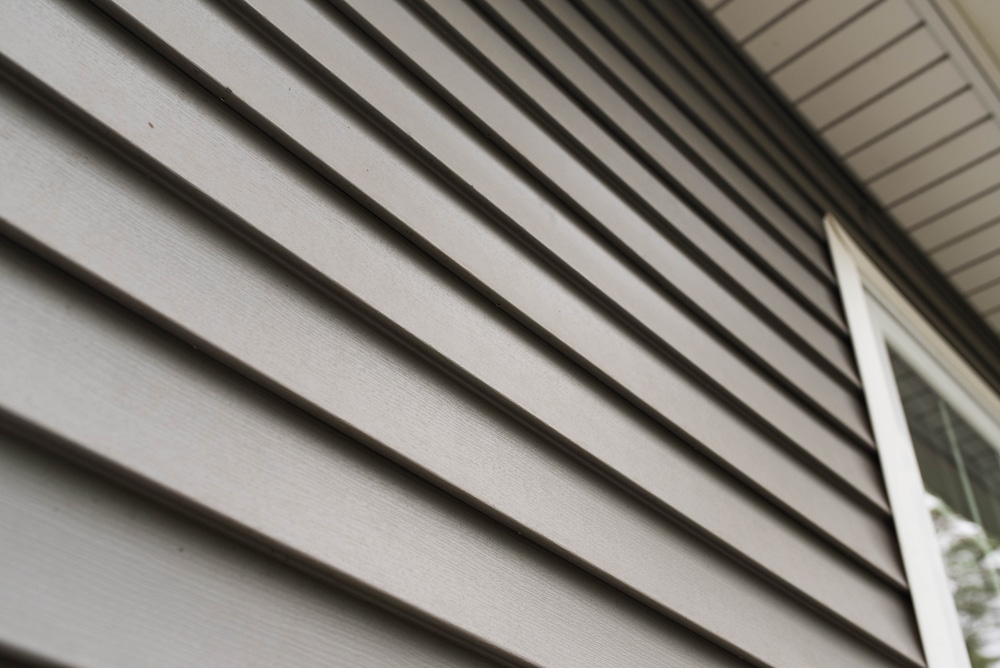 Protect Your Home With Functional Siding
In Brooklyn Park, the weather's unpredictability makes sturdy siding essential for homeowners. Damaged siding can lead to costly repairs and escalate into more severe problems. Our experienced professionals are prepared to handle repairs and ensure your siding withstands the harshest elements.
An Assortment of Siding Options
Advantage Construction appreciates the uniqueness of every homeowner in Brooklyn Park. Our dedication knows no bounds as we exceed expectations with each siding project. We present an extensive selection of innovative siding choices, setting benchmarks in the industry and embracing the varied tastes of our clients.
Premium Vinyl Siding
Due to its incredible durability and low care requirements, premium vinyl siding is popular among Brooklyn Park residents looking to improve their homes. It is a desirable choice because of its price and the bonus of not requiring regular painting. Due to technical breakthroughs, modern high-tech vinyl siding is far thicker and stronger than its predecessors. Homeowners can choose from various styles, patterns, and trimmings thanks to the large selection of vinyl materials available, guaranteeing a perfect match for their preferences. The premium vinyl siding from Advantage Construction stands out because the color pigment is infused throughout the entire product, guaranteeing that its brilliant appearance lasts for years.
Insulated Vinyl Siding
Insulated vinyl siding is a favorite choice for siding among many homeowners. Your home's energy efficiency is greatly improved by the contoured foam insulation used in this remarkable form of premium vinyl siding. Insulated vinyl siding is a great way to increase energy efficiency, lessen outside noise, and improve your home's exterior appeal. Your home's exterior gains additional elegance thanks to its distinctive design.
Steel Siding
Steel siding is ideal for Brooklyn Park residents looking for a beautiful and durable siding option. Because it doesn't burn, this material needs little upkeep, giving peace of mind and saving homeowners precious time and effort. The time-consuming chore of painting is eliminated with steel siding. Similar to our high-end vinyl siding, it only requires a quick wash with a garden hose to keep its immaculate appearance. But choosing steel siding also sends a message about environmental awareness. It is more environmentally beneficial than conventional vinyl siding because of its capacity to be recycled. With a lifespan of up to 40 years, steel siding is a long-term investment that will ensure your Brooklyn Park house is well-protected and beautiful for many years to come.
Engineered Wood Siding
Engineered wood siding is the ideal choice for Brooklyn Park homeowners who value the classic beauty of wood siding but don't want to deal with the rigorous care that comes with it. This affordable alternative stands out from real wood siding because it combines the best qualities and is made of composite wood, which has exceptional resistance to pests, mold, and mildew. Advantage Construction, a reputable siding installation company in Brooklyn Park, is pleased to present LP SmartSide Siding, a cutting-edge option for engineered wood siding. The warmth and beauty of traditional wood siding—appealing to many homeowners—can be enjoyed with LP SmartSide Siding, along with a number of further benefits. LP SmartSide Siding, designed for durability and dimensional stability, ensures that your home's exterior retains its appeal for many years.
Hardie Board
Hardie board, a tough fiber cement siding with an exceptional fire rating that gives your home an additional layer of security and protection, is available in Brooklyn Park. Advantage Construction, a reputable siding installation contractor, is proud to provide the long-lasting advantages of Hardie board siding. Due to the low maintenance requirements, it's the best option for time-constrained homeowners. Your home will be well-protected even in the worst situations thanks to its extraordinary resistance to bad weather. Due to its durability and 50-year warranty, Hardie board is a prudent and long-lasting investment for your home.
Boral Versetta Stone®
For homeowners looking to add a distinctive touch of refinement to their home's attractiveness, Boral Versetta Stone® is an alluring alternative. These gorgeous stone veneers are a well-liked option for obtaining the appropriate look without requiring extra concrete footings or withstanding a great deal of wear and tear. You may add a unique panelized design to your house with Boral Versetta Stone®, which guarantees a simple mechanical fastener installation that saves you time and energy.
Siding Repair
We are aware of how Minnesota's extreme weather affects your home. In addition to storm damage, a number of additional factors can compromise the durability of your siding. Improperly installed siding may require immediate repairs or replacements, incurring unnecessary costs and difficulties. The siding of homes deteriorates for a variety of reasons:
Incorrect installation

Storm damage

Water damage

Extreme temperatures

Rot and rust

Mold and mildew
Advantage Construction Will Provide You With High-Quality Siding Every Time
Advantage Construction, a reputable siding installation contractor in Brooklyn Park, is here to meet all your home siding needs. We've got you covered at every turn, whether you're building, remodeling, or coping with storm damage. Our knowledgeable siding experts are here to help you choose the ideal siding material that properly matches your individual preferences, objectives, and house design. We prioritize our clients and take a customer-centric approach since we understand your property is an investment. Your home's siding is in good hands thanks to our unrivaled services. Contact us today to learn more about our wide range of siding materials and to make your dream home a reality.