Your Go-To Roofing Partner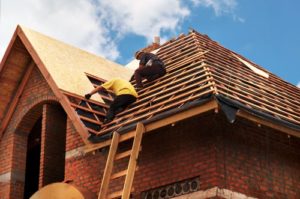 Replacing, repairing, or maintaining your roof should never be a hassle. With Advantage Construction, you can have peace of mind knowing that your home is in the hands of a responsive team that addresses all your roofing needs. We have years of cumulative experience, and we're well-equipped to manage single-ply roofs, asphalt shingle roofs, storm damage, siding, and more.
Maybe you're building a new home, or need roof repairs, or a full replacement. No matter the type of your Wayzata project, our experts will manage it with high priority. When you come to us, we first evaluate your needs, and use this information to identify and deliver lasting solutions that meet and exceed your expectations. With our roofing solutions, you are assured a reliable and lasting roofing structure that can withstand extreme weather and harmful debris.
At Advantage Construction, we take the time to review your current roof system, and offer comprehensive roof inspections. Our team is incredibly resourceful, and offers roofing solutions to both commercial and residential customers in Wayzata, MN. When inclement weather hits in Minnesota, you can count on the Advantage Construction team to be here for you.
Quality Installation on Every Project
We understand the difficulties of starting a roofing project, especially when looking for a reliable roofing contractor in Wayzata, Minnesota. Our team has the ability to address unforeseen roofing issues, and offer comprehensive answers to any of your roofing questions. We have the expert knowledge to navigate your project and deliver state-of-the-art roofing solutions.
Our roofing management team is always ready to address your roofing needs, and we have built our reputation around reliability, punctuality, and transparency. At Advantage Construction, we believe in being unique and delivering exceptional roofing services in Wayzata, MN. For every roofing project, we provide:
An accessible project manager who keeps the job flowing seamlessly
Daily dumpster removal
Exceptional communication and customer support
Reliable and Affordable Roofing Services in WayzataN
Advantage Construction remains the leading roofing contractor in Wayzata, Minnesota, offering a range of services based on the customer's needs. We know that every roofing project is different, and that is why we remain passionate about delivering tailored solutions. This enables us to focus on the durability and longevity of your roof, ensuring it can withstand changing and extreme weather conditions in Minnesota.
If you require Wayzata roof installation, repair or replacement, but are concerned about the cost, you are in the right place. We offer competitive prices, cutting across all our roofing services without compromising quality. From warranties* to helping you file insurance claims, we remain the best in the business, regardless of your roofing needs.
We are a certified Owens Corning "Top of the House" installer, installing complete roofing systems with ventilation, shingles, and attics insulation that guarantee energy efficiency and high performance. With the highest quality, long-lasting, and affordable roofing services in Wayzata, MN, there's no reason to go anywhere when we can deliver it all while doing it better.
*See actual warranty for complete details, limitations, and requirements.
Design Your Ideal Roof Virtually
Do you have an idea for your roof that would suit your home? Advantage Construction enables you to bring your ideal to life through a variety of free, user-friendly design programs. You can use one or all of the programs to select your preferred color and style and explore your roofing options. Try it and discover which roofing design best fits your home:
Our Variety of Roofing Materials
Wayzata homeowners have a range of roofing materials to pick from, and Advantage Construction is happy to provide any of these materials. Our purpose is to fulfill all your needs, whether you have a small or large roofing project.
Shingles
Our asphalt shingles not only enhance the appearance of your property, but are incredibly durable. By choosing asphalt shingles for your Wayzata home, you are guaranteed reliable protection for years to come. Asphalt shingles are designed to hold up against Minnesota's extreme winters, withstand damage from debris, and decrease noise from outside the home.
Metal Roofing
If you are looking for a roofing material that requires little to no maintenance, metal roofing can be an excellent option. Metal roofing has an impressive fire rating, and offers remarkable protection for your home and family for years to come. We offer metal roofing at competitive pricing, and our roofing experts will install your new metal roofing quickly and efficiently.
Cedar Shakes
For Wayzata homeowners who prefer an aesthetic roof, cedar shakes are the perfect option. Cedar shakes have gained popularity across the country because they are unique, stylish, and offer protection against all kinds of weather, including snow, ice, and extreme temperatures. Furthermore, these materials have proven to be pest and water-resistant, making them ideal for homes in Minnesota.
Unlike most roofing materials we offer here at Advantage Construction, cedar shakes require significant maintenance compared to our alternative roofing options. To ensure the longevity of cedar shakes, a fresh coat of water-repellant and stain should be coated every five years. This helps keep the material in perfect shape and function as good as new.
Start Your Wayzata Roofing Project Today!
Whether upgrading your roof, scheduling repairs, or starting a completely new roof installation, Advantage Construction is your go-to roofing contractor. We provide expert craftsmanship, affordable quotes, and unmatched customer service to meet your roofing needs. Once you come to us, we'll deliver services that exceed your expectations from start to finish. Working with our team of contractors and project managers ensures your residential or commercial property gets the best roof in Wayzata, Minnesota. Don't put off your Wayzata roofing project any longer – contact Advantage Construction today to get started.