Outstanding St. Louis Park Roofing Design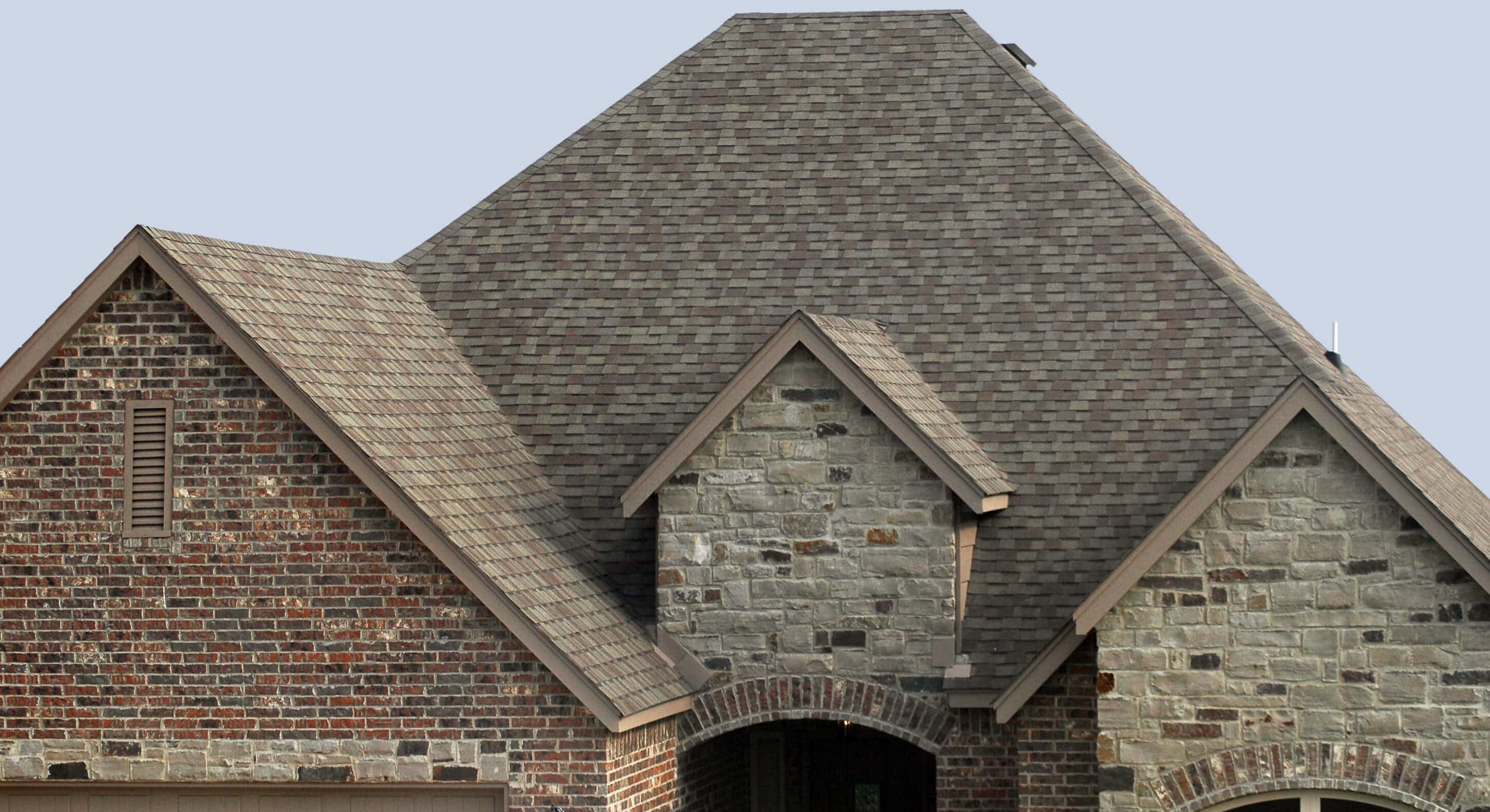 Minnesota homeownership comes hand in hand with unpredictable inclement weather throughout every season. Did you know storms can cause extreme damage to your roof? This makes reliable and strong roofing materials a necessity. Here at Advantage Construction, we utilize only the best materials backed by industry-leading craftsmanship to install roofing structures for homeowners throughout St. Louis Park. Your home and household members deserve around-the-clock protection, no matter what. If you're ready to enhance the safety of your home, we encourage you to contact Advantage Construction today.
By collaborating with Advantage Construction, you'll have access to a variety of top-notch roofing materials from accredited brands, each offering its own benefits and aesthetic properties. Our team approaches every project that comes our way with exceptional communication, expert tact, and attention to detail, no matter the size, shape, or style of your home. We guarantee St. Louis Park homeowners will receive roofing materials they can count on by choosing Advantage Construction. We're invested in our customers and want to provide you with long-lasting materials you can count on for years to come.
Owning a home in Minnesota means unexpected heavy snow, high winds, and hail when we least expect it making a durable roof essential. We offer architectural shingles to our customers that weigh 50% more than traditional three-tab shingles. No matter your home's size, Advantage Construction will give you a long-lasting roofing structure. Building relationships with industry-leading roofing brands has allowed us to provide our customers with top-quality materials every time. Whether you need repairs, installation, or emergency services, contact Advantage Construction today for roofing services you won't find anywhere else.
Your Dependable St. Louis Park Roofing Go-To
Encouraging our clients to become more energy efficient is a priority because we're dedicated to helping our environment. We've gained a rating as an Owens Corning "Top of the House" Certified Installer because of this mindset. Our team is available around-the-clock to assist you with routine maintenance, industry-leading installation, and speedy repairs in the event of an emergency. We guarantee you won't find another St. Louis Park roofing partner that compares as we're known for our unparalleled customer service and outstanding craftsmanship. Every Advantage Construction roofing structure includes:
Shingles
Ventilation
Attic Insulation
We're known as an Owens Corning Platinum Preferred Contractor. Because of this, we can offer every customer warranties lasting up to 50 years on our Owens Corning Shingles. You can rely on the team at Advantage Construction to provide you with a long-lasting, energy-efficient roofing solution every time.
*See actual warranty for complete details, limitations, and requirements.
Reliable Roofing You Can Count On
Perhaps you're just getting started in designing your new roof or are days away from project finish. Regardless, getting a roof installed on your home should be exciting and stress-free. As with any project, obstacles and hurdles can present themselves when we least expect it. The Advantage Construction team is trained and prepared to manage any issues efficiently so that you can have a worry-free experience. By choosing Advantage Construction, you're not only working with some of the best management staff and have speedy cleanup services, but we also include the following:
An attentive project manager that is dedicated to keeping your project on track
Scheduled daily dumpster removal
Remarkable communication and care
Virtual Design Before Project Start
Have you found it challenging to choose between roofing materials? Are you unsure of what style of roof would complement your home? Well, we're excited to say that St. Louis Park homeowners can easily design their new roof online with our complimentary, user-friendly design tools. Creating your new roof virtually will not only help you decide on materials but will allow you to see your unique design come into fruition before construction even begins.
An Outline of Roofing and Shingle Options
Here at Advantage Construction, we know every home is unique, and our roofing experts are prepared to assist you in selecting the best roofing materials for your property's size, shape, and style. St. Louis Park homeowners can choose from an assortment of the very best roofing materials by working with Advantage Construction. Whether shingles, metal roofing, or cedar shakes, we're here for you every step of the way.
Shingles
Responsibility and projects. Those are a few words to describe owning a home, so why not choose a roofing material that requires little to no maintenance? Asphalt shingles are just that, and this material's outstanding durability further backs it. The Advantage Construction team can incorporate asphalt shingles into any home, no matter the size or shape.
Do you have noisy neighbors or live on a busy street? Is your house located in an area where inclement weather occurs regularly? Asphalt shingles help minimize unwanted outside noise, one of the driving factors that sway our customers' decisions. Additionally, asphalt shingles come with a high fire rating and add to your home's overall aesthetic.
Metal Roofing
Owning a home comes with an investment, meaning it deserves reliable protection. Selecting the best roofing material for your home is essential, so your property and household members are protected around-the-clock. By choosing metal roofing for your property, you'll receive a material with a high fire rating and minimal maintenance requirements. St. Louis Park homeowners searching for a durable roofing material are encouraged to choose metal roofing.
Cedar Shakes
Residents throughout St. Louis Park choose cedar shakes because of the material's eccentric appearance and remarkable qualities. Cedar shakes have water-resistant capabilities and are less susceptible to pest damage compared to traditional wooden roofing materials.
Homeowners that choose cedar shakes for their new roofing material are encouraged to apply fresh coatings of stain and water repellant every five years to preserve its appearance. Aside from additional maintenance requirements, we guarantee cedar shakes will add to your home's aesthetic with unique charm.
Call Advantage Construction for All Your Roofing Needs
Are you a St. Louis Park resident that has been searching for a reliable roofing partner? You've come to the right place – Advantage Construction provides outstanding customer service and roofing structures every time. Many homeowners throughout St. Louis Park have chosen us to help design their long-lasting roofing structures with high-quality materials. Our team members will be by your side from start to finish to ensure you get a reliable roofing structure, no matter the size of your home. Homeownership is an investment, and adequate protection from a reliable roofing structure is a necessity. Call Advantage Construction now to get started on designing your dream roof.
*See actual warranty for complete details, limitations, and requirements.