A Dependable Townhouse Roofing Contractor in Savage, MN
With inclement weather like sudden storms and high temperatures constantly threatening your roofing system, it's vital to have a reputable Savage, MN roofing contractor who you can count on for all of your roof repairs. A reliable service provider is one of the best ways to ensure your house remains safe from extreme weather.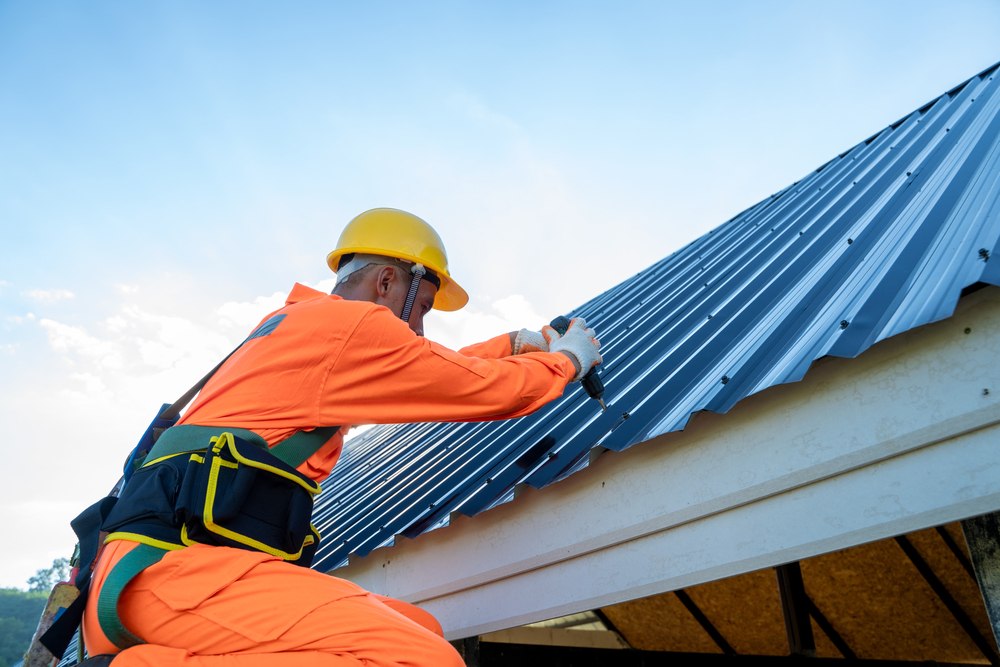 Even homes with high-quality roofs are not immune – so don't take any chances. Take action now by finding the right roofing contractor in Savage, MN, and get peace of mind knowing that you won't be left unprotected when disaster strikes.
There are many benefits to installing a new roof. To maximize these benefits, you need to work with a roofing installation expert. It is essential to protect your townhouse's roof from the extreme Minnesota weather and maximize the value of your long-term investment.
The roofing installation experts at Advantage Construction understand your needs as a homeowner and investor and specialize in townhome roofing services in the Savage, MN area. We can even help you design your new roof.
We proudly serve Savage, MN, and its surrounding areas with our locally owned and operated roofing services. Our team of knowledgeable professionals specializes in rooftop installations and repair work for residential buildings such as townhouses, condominiums, and townhomes.
We guarantee quality results that adhere to your specifications – no matter the size or scope of the project. Contact our team today to get started on your project.
At Advantage Construction, we are the go-to source in Savage, MN for reliable roof repair and installation services. Our comprehensive roof and shingle options, paired with our high-quality roofing practices and durable roofing materials, ensures your roof will be long-lasting.
We've worked on many townhouse designs and understand what it takes to survive Minnesota's unpredictable weather conditions. Every job gets:
A dedicated project manager

Daily site cleaning

Clear communication and customer support
Contact Us!
Savage, MN Property Owners' Trusted Roofing Company
Regarding the roof of your townhouse, we understand it entails a significant investment. That's why it is essential not to take chances by relying on any random roofing contractor.
Here at Advantage Construction, our team is committed to delivering superior-quality roofing services for townhomes, condos, and other dwellings in Savage, MN – so you can trust us confidently.
We use only the highest quality materials and work with the most qualified professionals to guarantee that your roofing job is done correctly. To give you peace of mind, we provide transparent pricing, so you understand what you are paying for. We also prioritize our customer's needs, and focus on excellent communication and customer support.
Insurance Claims Process Made Easy
Accidents happen, and it can be hard to handle the aftermath. When your roof is damaged, Advantage Construction has you covered. Our experienced team knows the ins and outs of filing insurance claims, making getting your roof repaired faster and more efficient than ever before. Make bad situations great again with Advantage Construction.
Learn More
Digitally Design the Ideal Roofing Solution
Advantage Construction is always searching for innovative technologies to streamline your roofing project. Utilizing 3D digital visualization, we can produce a detailed image of your townhouse and its adjacent dwellings. A 3D design allows us to construct the perfect rooftop solution for you, from the color selection down to the shingle choice.
Digital design allows you to glimpse what kind of roof will look best on your home with plenty of diverse alternatives that are visible while being tailored around what's ideal for you.You can design your new roof today using the following:
High-Quality Roofing Materials
Advantage Construction only uses the best roofing materials for roofing projects. We value quality and know the importance of durability and longevity. Our stylish and durable roofing materials will fit perfectly on your townhome and you can select from a wide variety of durable roofing materials and a variety of roof and shingle options.
Shingles
Many people favor traditional shingles for their flexibility and strength to protect against falling debris. They aesthetically enhance your townhome and offer sound insulation and fire resistance that can increase your property's value. With traditional shingles, you can make the most of your investment.
Metal Roofing
Metal roofing is a reliable option for townhomes with an impressive investment return. Its sturdiness and longevity ensure your home will be protected for years, while its lightweight structure makes installation more accessible.
Metal roofs also lower energy expenses in the long run due to their high fire protection rating. You'll still find substantial value in this intelligent choice despite its price tag.
Cedar Shakes
Cedar shakes are a stunning choice for townhomes, as their diverse textures and colors will augment the beauty of your property. Although they necessitate more attention from homeowners in terms of maintenance, cedar shakes can drastically increase the worth of one's home due to their unique curb appeal.
Get Started on Your Perfect Savage, MN Townhouse Roofing Project
The roofing experts at Advantage Construction have the knowledge and experience to be the premier roofing contractors in Savage, MN. We give our customers the highest quality services and only use the best roofing materials on the market. Contact us today to schedule your free consultation so we can start your Savage, MN townhome project.
**See actual warranty for complete details, limitations, and requirements.
Contact Us!