Your Reliable Roofing Partner
Roseville residents and property owners across Minnesota have relied on Advantage Construction for decades. No matter the shape or size of your roofing project, our contractors are committed to providing punctual service, reliable communication, and outstanding results. We know how intimidating it can be to make a significant investment as a property owner, so we guarantee that our contractors get the job done right the first time, every time. With our access to the highest quality roofing materials, industry-leading installation techniques, and decades of experience, it's no surprise why Advantage Construction is the leading roofing company in Roseville, MN.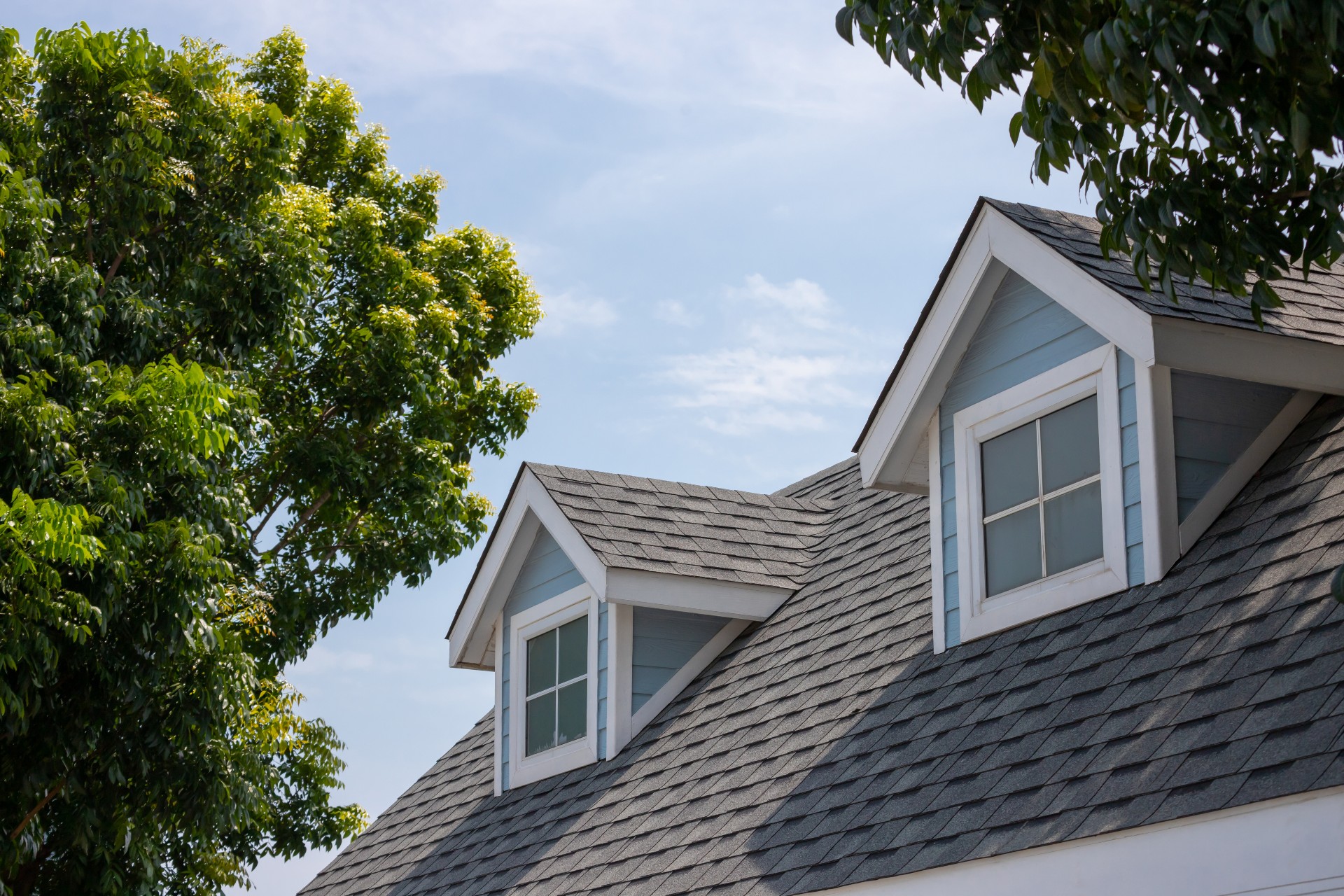 Whether your Roseville roofing project consists of repairs, replacement, or a brand new installation, our skilled roofing team will treat your project with high priority. Advantage Construction prioritizes customer service with every client, no matter their project. You can count on us to go above and beyond the competition.
As a property owner, you don't want to make repairs or replace your roof more than needed. That's why we use the most durable roofing materials on the market, so your home can withstand intense wind, rain, snow, and hail. We are proud to partner with some of the most renowned roofing shingles suppliers so that our clients have attractive and long-lasting shingles. Our architectural shingles are guaranteed to impress with some of the highest protection levels possible, as they weigh over 50% more than traditional shingles. When Minnesota winters roll in, you can count on your Advantage roof to keep you protected.
Skillful Installation on Every Roseville Project
For the average layperson, roofing repairs can be overwhelming. Choosing materials, knowing which area to repair, and looking for a reasonable price point can sometimes feel impossible. Thankfully, the Advantage Construction team has the experience and knowledge to guide you through the roofing process and answer any questions you may have.
Our contractors have developed a rolodex of knowledge to give informed advice to every client throughout our years in the industry. If you're unsure what material is suitable for your property, you can trust our team to give you an expert opinion. Additionally, our management team is always available to provide customer support and keep your project on schedule. For every Roseville roofing project, we provide:
An accessible project manager to keep the job running seamlessly
Daily dumpster removal
Outstanding communication and customer service
Affordable Roseville Roofing Services That Don't Compromise Quality
Advantage Construction offers a wide range of roofing services for residential and commercial properties alike. From repairs to replacements to brand new installations, our contractors will bring their knowledge and expertise to your project. See our impressive craftsmanship for yourself on your home or business's roof.
Our team takes quality seriously. As one of the only Owens Corning "Top of the House" certified installers, we install complete roofing systems with shingles, attic insulation, and ventilation to increase energy efficiency and performance. When you talk to your contractor about installing an Owens Corning Total Protection Roofing System, we can protect your roof for years to come with an exclusive system warranty.*
If you're worried about finances regarding your Roseville roofing project, there's no need to worry any longer. We offer affordable, competitive prices on all our services without ever sacrificing quality or service. We'll even help you file insurance claims after a damaging storm so that you receive the maximum reimbursement possible.
*See actual warranty for complete details, limitations, and requirements.
Design Your Dream Roof Virtually
Would you like to get a sense of what your new roof will look like before installation begins? With our free virtual design programs, you can! All our customers can utilize three user-friendly applications to explore their roofing options and gain confidence before construction starts. Try out different styles and colors to discover what best suits your property.
Our Impressive Selection of Roofing Materials
No matter your style, needs, or budget, Advantage Construction has dependable roofing materials for your Roseville home or business. Each material has unique benefits for various properties and lifestyles. Our team will work with you to narrow down the best material for your Roseville roof.
Shingles
Advantage Construction is known across Minnesota for our impressive shingle selection. Our shingles are guaranteed to instantly boost your home's property value and curb appeal. Not only are our asphalt shingles durable, but they're aesthetically pleasing, too.
You know how unpredictable Minnesota weather can get. Asphalt shingles consistently withstand the harshest winter storms each year. As a bonus, asphalt shingles decrease noise infiltration, withstand severe impacts, and have a fantastic fire rating. For all these reasons, our roofing contractors highly recommend asphalt shingles.
Metal Roofing
If low-maintenance is your top priority, consider metal roofing. Metal roofs provide reliable protection and have impressive fire ratings to keep your family safe. Advantage Construction will never skimp on quality, so you can depend on us to install an affordable and sturdy metal roofing structure on your Roseville property.
Cedar Shakes
Calling all design gurus! If property value and aesthetics are at the top of your priority list, cedar shakes may be the perfect fit for your roof. For many years, American homeowners have sought out cedar shakes for their unique, attractive appearance. Cedar shakes aren't just stylish, but practical too, as they are pest and water-resistant.
Compared to other roofing materials, cedar shakes require more frequent maintenance. Usually, you must apply a fresh coat of stain and water-repellent coating every five years to keep the materials looking and working like new. If this commitment sounds doable to you, inquire with our team about installing a cedar shakes roof.
Start Your Roseville Roofing Project Today!
When it comes time to repair damages, upgrade your roof, or build a new property, don't hesitate to call Advantage Construction. From conception to completion, our project managers and contractors will collaborate with you to create the perfect solution for your Roseville property. Our experts are available to answer any questions during the process and offer helpful suggestions based on your vision and budget.
You simply won't find these competitive prices, expert craftsmanship, and impressive customer service anywhere else. Don't delay; contact Advantage Construction to get started!