A Strong Roof for Your Property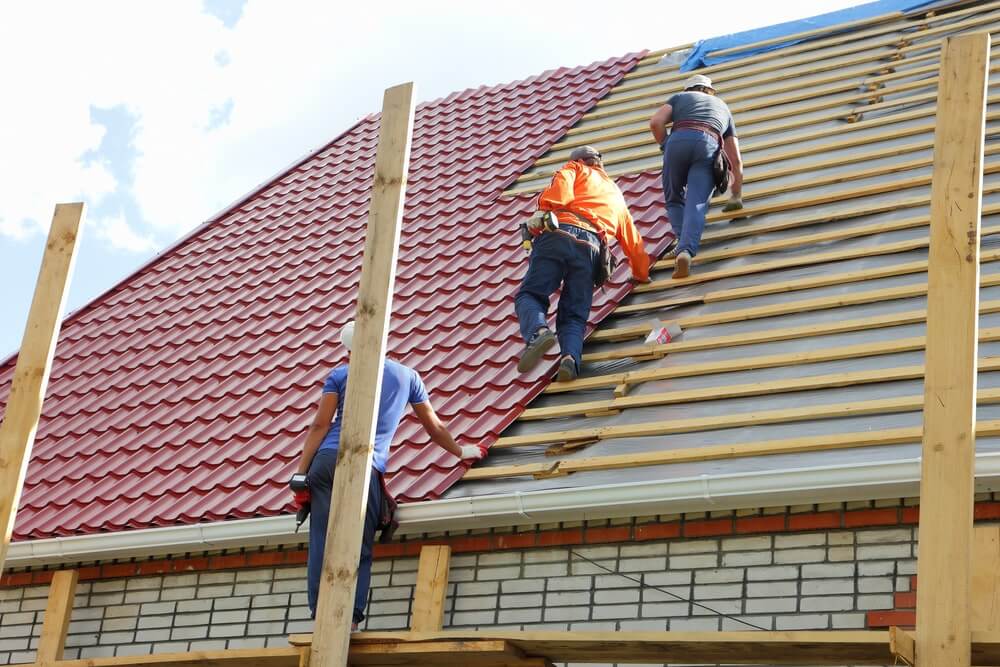 Having a strong roof for your property is crucial. Unfortunately, neglecting your roof will leave your property at risk. In fact, there are many problems that can arise when homeowners and businesses don't invest in a quality roofing system. Some issues that you may experience with a poorly-constructed roof include mold growth, fire hazards, and structural damage. However, it doesn't stop there.
Here at Advantage Construction, we pride ourselves in offering the most quality and durable roofing materials to use for your roofing system. Whether you're interested in asphalt shingles, metal roofing, or cedar shakes, you can feel confident that you'll have a roof made from high-quality roofing materials that are built to last.
If that's not enough, we are an Owens Corning "Top of the House" Certified Installer, which means that homeowners and businesses in Richfield, MN can feel confident that they'll be working with a high-quality roofing partner with high-quality roofing materials to match. Contact us today to talk about your Richfield, MN roofing needs.
*See actual warranty for complete details, limitations, and requirements.
Richfield's Trustworthy Roofing Partner
A well-constructed roof is certainly a must. But, it also takes a trustworthy roofing contractor in Richfield, MN with a skilled team that cares about the service they provide each and every one of their customers. Luckily, that's what Advantage Construction is here for.
High-level customer service is at the core of our business, and we believe in having a streamlined process that gives all of our customers in Richfield full transparency, a seamless construction project, and peace of mind. When working with Advantage Construction, you will get to enjoy the following perks:
An accessible project manager who keeps the job flowing seamlessly
Daily dumpster removal
Exceptional communication and customer support
Design Your New Roof Virtually
Do you need ideas to help you design your new roof? There are so many options when it comes to choosing your next roof design. But, if you're unsure about which design best suits your property, you can take advantage of our variety of online design tools to help you visualize a few of your most favorite designs:
Our Roofing Options
Here at Advantage Construction, we are a dedicated roofing contractor in Richfield, MN providing a variety of high-quality roofing options for homeowners and businesses in Richfield, MN. You can choose between asphalt shingles, metal roofing, and cedar shakes. Here's a closer look at the roof and shingle options we have to offer:
Shingles
One of the most popular roofing options for both homeowners and businesses is asphalt shingles. Shingles are high-quality and durable. Not only that, but asphalt shingles are impact-resistant and flexible. By choosing asphalt shingles for your home, the curb appeal and value of your property will be increased.
If you're concerned about fire exposure, you'll be glad to know that asphalt shingles have an impressive fire rating, which lowers the risk of hazardous fires. Asphalt shingles also have amazing noise dampening features.
Metal Roofing
Another popular roofing option is metal roofing. Metal roofing costs more than other roofing options. However, the tradeoff is that a metal roof is low-maintenance, which enables you to save money over time. Additionally, a metal roof has a high fire rating, which lowers the risk of fire exposure.
Cedar Shakes
For homeowners and businesses that are looking for a more premium roofing system, a roof made with cedar shakes is the perfect way to go. Cedar shakes have a very elegant appeal, unique look, and increase curb appeal with ease. Just keep in mind that this roofing material requires more maintenance and will need a water-repellent coat every five years.
Start Your Richfield Roofing Project Today!
Everyone deserves a quality-made roofing system. If you need roofing repair or a new roofing installation, let Advantage Construction be your go-to roofing contractor in Richfield, MN. Having a quality and durable roof offers optimal protection for your property. Our dedicated team is ready to construct your roof using the best quality roof and shingle options. What's even better is that you'll get to enjoy the benefits of a project manager, daily dumpster removal, and excellent communication throughout the roofing installation or repair. Are you ready to start your next roofing project? Reach out to our expert roofing contractors in Richfield, MN to begin.