High-Quality Roofing for Your Property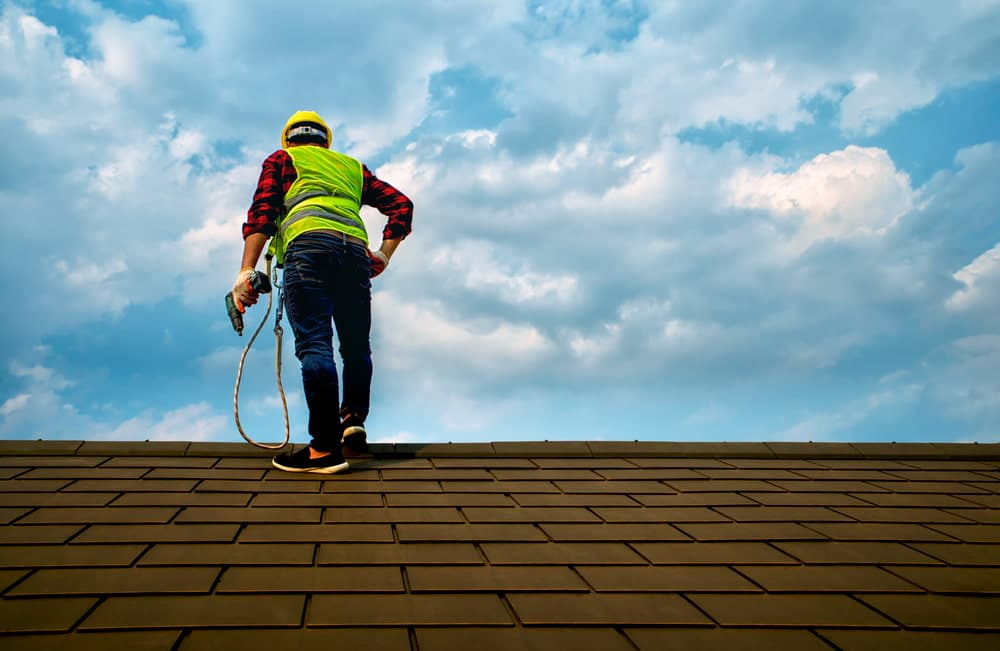 As an Oakdale, MN property owner, you're aware of the important role a high-quality roof plays in protecting your home. Whether heavy snow, high winds, or other inclement weather, having a roof you can count on is crucial – especially in the Midwest. Advantage Construction is the very best roofing contractor in Oakdale, MN, and we're ready to help you enhance protection for your home and family with high-quality roofing materials you won't find anywhere else.
Our team of roofing experts stay up-to-date with the latest technological advancements and methods to ensure we deliver every customer the best possible product every time. Over the years, we have revolutionized the roofing process to always offer the highest quality and durable roofing materials. From asphalt shingles and metal roofing to cedar shakes, we have a variety of high-quality roofing materials that are built to last.
Advantage Construction is an Owens Corning "Top of the House" Certified Installer, meaning you can rest assured that your roofing installation and repairs are in the best hands. Our certification through Owens Corning means we always provide high-quality roofing services and durable roofing materials. If any materials prove to be defective, the limited lifetime warranty* through Owens Corning allows for quick replacements. Contact us today to discuss your Oakdale, MN roofing needs.
*See actual warranty for complete details, limitations, and requirements.
Oakdale's Reliable Roofing Contractor
Having a reliable roof for your Oakdale property is vital, which is why finding a roofing contractor in Oakdale, MN that you can count on should be your top priority. Here at Advantage Construction, we're dedicated to creating the ultimate customer experience every time – no matter what. Over the years of working in the roofing industry, we've learned about a variety of benefits that help streamline the project process so you don't have to worry. When working with Advantage Construction, you can expect:
An accessible project manager who keeps the job flowing seamlessly
Daily dumpster removal
Exceptional communication and customer support
CONTACT US!
Design Your Ideal Roof Virtually
Are you having trouble picturing your new roof or choosing high-quality roofing materials? If so, we have the perfect solution. Every customer that works with Advantage Construction has access to an assortment of industry-leading design tools that you can easily access from home. Whether it's choosing colors or learning how your new roof might complement your Oakdale property, the virtual design tools listed below will help bring your vision to life:
Our Range of Shingles and Roofing Materials
Here at Advantage Construction, we value providing every client with roof and shingle materials they can count on. Our team of roofing experts will help you choose between high-quality asphalt shingles, metal roofing, and cedar shakes. Take a look below at a more in-depth look at the roof and shingle options we have to offer:
Shingles
Oakdale, MN property owners commonly turn to asphalt shingles for their roofing material. Asphalt shingles are one of the most popular roofing options in the industry today. Whether you're looking for a high-quality and durable roofing material or something that is impact-resistant and flexible, asphalt shingles offer it all. By choosing asphalt shingles for your Oakdale, MN home, the property value and curb appeal will increase.
Asphalt shingles also have an outstanding fire rating, meaning the risk of exposure to hazardous fires is significantly reduced. Our shingle roofing materials are also designed to minimize outside noise with state-of-the-art noise dampening features.
Metal Roofing
Are you looking for a roofing material that's a little more unique? If so, metal roofing is another popular option available on the market today. While metal roofing costs more than traditional roofing materials, it requires little to no maintenance allowing you to save money in the long run. Like asphalt shingles, metal roofing also has an impressive fire rating to lower the risk of fire exposure.
Cedar Shakes
Here at Advantage Construction, we understand every homeowner has an aesthetic preference. Cedar shakes are our more premium roofing material as they offer an elegant and unique appearance that subtly increase curb appeal. However, if you choose cedar shakes for your Oakdale, MN home, more maintenance is required and a fresh water-repellent coat must be applied every five years to keep your roof looking tip-top.
Kick Off Your Oakdale Roofing Project!
Property owners throughout Oakdale, MN deserve to work with an industry-leading roofing contractor that they can rely on. Whether you need a roofing installation, regular maintenance, or extensive repairs, the team at Advantage Construction is here for you. We are your one-stop roofing contractor in Oakdale, MN. If you're ready to get started on your roofing project and increase protection for your home, we encourage you to contact Advantage Construction today to talk about your roofing needs.
CALL NOW!