A Dependable Townhouse Roofing Contractor in New Hope, MN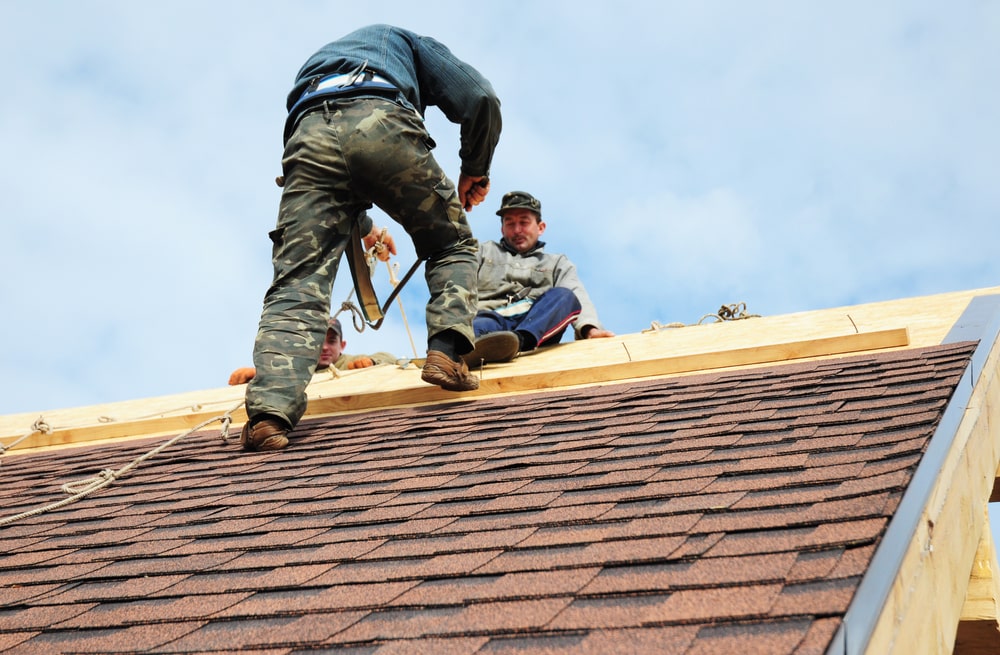 Many people know the benefits of installing a new roof. However, many are nervous about pursuing this worthwhile project because they don't have a trusted roofing contractor in New Hope, MN.
Working with an experienced roofing contractor is critical to protect your investment and your townhouse's roof from the dangerous Minnesota weather. The hard-working team at Advantage Construction knows how vital your townhome is to you, and has the experience to be your go-to roofing contractor.
At Advantage Construction, we provide New Hope, MN and its surrounding areas with the highest quality locally owned and operated roofing services. Our skilled professionals specialize in rooftop installations and repairing residential buildings such as townhouses, condominiums, and townhomes. We make sure that each job is completed according to your specifications – no matter how big or small it may be.
We are the leading contractor in New Hope, MN regarding dependable roofing services. Our comprehensive roof and shingle options, high-quality roofing materials, and expertise are at your service to design your new roof. We have extensive experience with townhouse designs and know what is necessary for enduring Minnesota's ever-changing weather conditions. Each job receives:
A dedicated project manager

Daily site cleaning

Clear communication and customer support
Contact Us!
New Hope, MN Property Owners' Trusted Roofing Company
We know the value you have entrusted in this roofing project, so you must choose an experienced and reliable contractor to oversee it. Here at Advantage Construction, our team takes great pride in providing premium-grade services for townhomes, condos, and other dwellings throughout New Hope – making us a dependable choice with whom you can put your faith.
We use only the best roofing materials on the market and hire the most experienced and qualified professionals to work on your roof. To maximize your comfort, we give our customers transparent pricing so you know exactly where each dollar is going. One of our customer service representatives is always available so we can keep up clear lines of communication and answer any questions you might have.
Insurance Claims Process Made Easy
Accidents occur and managing the consequences can be daunting. At Advantage Construction, we make that process more accessible than ever before. Our knowledgeable team is well-versed in filing insurance claims for roof damages, so you don't have to worry about a thing – we'll take care of it all. With our help, you can quickly turn those bad experiences into something great.
Learn More
Digitally Design the Ideal Roofing Solution
The roofing space is evolving, and Advantage Construction always looks for the latest technology to make your roofing project easier. The newest roofing technology is 3D digital visualization. This technology allows you to see what your roof will look like with different roofing materials and colors before committing to the project. Seeing is believing and can give you peace of mind before making a significant investment.
You can start designing your ideal townhome roof today using the following tools:
High-Quality Roofing Materials
Due to Minnesota's unpredictable weather patterns, Advantage Construction only uses the finest roofing materials on the market. We know that you want a great return on your investment, so we avoid cheap products and instead use materials known for their durability and longevity.
Shingles
Traditional shingles are an excellent option for roof protection, as they provide lasting strength, flexibility, and durability. Furthermore, their aesthetic appeal offers a complete upgrade to your townhome's look while also providing sound insulation and fire resistance – all of which can significantly bolster the value of your investment. With traditional shingles, you can make the most of every penny spent.
Metal Roofing
Metal roofing is a reliable option for townhomes – and with its lightweight design, the installation has never been easier. Furthermore, metal roofs boast impressive longevity benefits and notable fire protection ratings; they even lower energy costs in the long run. Although it may come with an initial price tag, you're sure to find great value in this smart choice which ultimately pays off handsomely.
Cedar Shakes
Cedar shakes offers townhomes a stunning, one-of-a-kind aesthetic. With their gorgeous textures and colors, these unique siding materials can take your property to the next level regarding curb appeal and value. Of course, more regular maintenance is required with cedar shakes than with other options; however, this only adds to their charm.
Get Started on Your Perfect New Home, MN Townhouse Roofing Project
With their extensive experience and expertise, Advantage Construction is the leading roofing contractor in New Hope, MN. We guarantee to deliver only high-end services using premium quality materials for your townhome project. Contact us today so we can offer a complimentary consultation and begin your ideal roofing project.
**See actual warranty for complete details, limitations, and requirements.
Contact Us!