High-Quality Roofing to Protect Your Home or Business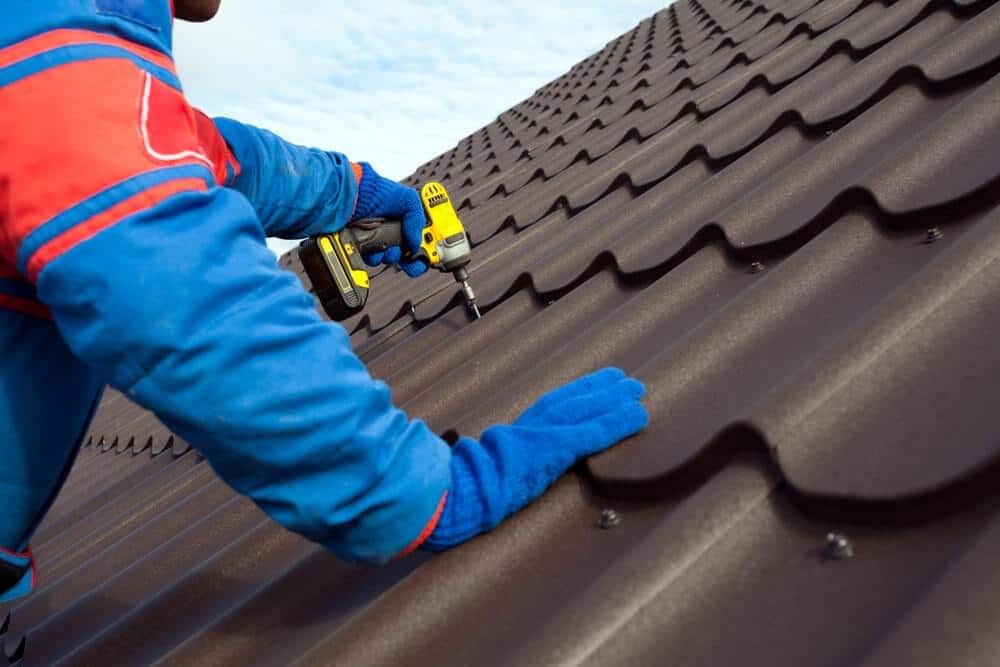 A well-built roof is crucial for your home or business facility. While your roof might be the last thing that you think about, it provides the greatest protection for your home or business and everything in it. Not only that, but a well-built roof can save home and business owners a ton of money in the long run. This is why having a roof made with durable roofing materials is one of the most important qualities when deciding which roof is best for your needs.
It's not uncommon for individuals to cut corners on their roofs in an effort to save money. But a poorly-built roof with cheap materials will actually cost you more over time. In fact, a roof designed with low-quality construction and cheap materials can lead to moisture damage and low energy efficiency.
The best way to invest in a well-constructed roof is to hire a high-quality roofing contractor in Mounds View, MN you can trust. At Advantage Construction, customers not only get to choose from a variety of durable roofing materials, but we are an Owens Corning "Top of the House" Certified Installer, which means that you can feel confident that you have access to the highest quality shingles and other materials, no matter what type of roof you decide to move forward with.
*See actual warranty for complete details, limitations, and requirements.
Mounds Views' "Go-To" Roofing Partner
Are you looking for a go-to roofing contractor in Mounds View, MN? Let Advantage Construction assist you with your next roofing project. Roof construction is certainly a big investment, and it's important to have a dedicated team who can provide you with a quality roof that's prepared to protect your home or business.
We know that roofing installation and repairs, whether unexpected or planned, can disrupt your daily routines. This is why it's important that we put our customers first through exemplary service and timely project completion. Our team is organized, detailed, and will guide you through the construction process, so you don't have to worry. By choosing Advantage Construction for your high-quality roofing project, you'll receive:
An accessible project manager who keeps the job flowing seamlessly
Daily dumpster removal
Exceptional communication and customer support
Design Your Custom Roof Online
Choosing a roof for your home or business is a big decision. With so many design options, it can be difficult to decide on how to design your new roof. Ultimately, you not only want to choose durable roofing materials that will keep your home protected, but also one that is aesthetically pleasing. Luckily, there are a lot of resources available that can help you get inspired and design your new roof before starting construction:
Roofing and Shingle Options
At Advantage Construction, we offer durable and sustainable roof and shingle options for homes and businesses in Mounds View, MN. Here is a closer look at the durable roofing materials we install on homes and businesses:
Shingles
Investing in asphalt shingles is a great option for your next roofing project. Shingles increase curb appeal, which also leads to a boost in home value. Not only that, but asphalt shingles are flexible even in cold temperatures and are impact-resistant.
If that's not enough, asphalt shingles have a pretty good fire rating across all classes, meaning shingles are quite effective against fire exposure. Lastly, asphalt shingles have great noise dampening qualities because of their porous consistency.
Metal Roofing
Investing in metal roofing will come at a higher price compared to other roofing options. However, metal roofing is relatively low maintenance compared to other roofing options. In fact, cleaning is the only maintenance that's needed. Additionally, metal roofing has a high fire rating, making this the perfect roof option if fire exposure is a top concern.
Cedar Shakes
Cedar shakes are more of a premium roofing option. With that said, if you're looking for a roofing material that offers a more elegant appeal, cedar shakes are one of the best options. In addition to this, cedar shakes are a great way to increase curb appeal. However, keep in mind that cedar shakes require more maintenance and need a water-repellent coat every five years.
Start Your Mounds View Roofing Project Today!
Whether you have a roofing project for your home or business, Advantage Construction is here to help. By choosing us as your roofing contractor in Mounds View, MN, you'll have access to high-quality roofing materials backed by a company you can trust. We offer asphalt shingles, metal roofing, and cedar shakes, depending on your needs. The team at Advantage Construction will support you from project start to finish. Are you ready to get started on your Mounds View, MN high-quality roofing project? Don't wait any longer.