Storm Damage Repairs Edina
Minnesota weather is challenging to predict, and Edina homes can suffer from storm and hail damage as a result. If you've recently experienced storm and hail damage, Advantage Construction is prepared to help. We've assisted numerous clients with much-needed repairs so your home can get back to looking like new and roofing issues are no longer a worry. Storm and hail damage can be stressful to manage, and getting necessary repairs covered by your insurance can be challenging in itself. Here at Advantage Construction, we've combined expert service and industry-leading products for every roofing repair project that comes our way.
Leading General Contractor in Edina
By working with Advantage Construction, we guarantee you'll receive top-notch storm and hail damage repairs from a team that cares. We are invested in every project that comes our way. Our experienced contractors are leading in their industry and have expert tact, so we can provide Edina homeowners with the very best services. We offer siding, roofing, storm, and hail damage repair – along with window replacement, gutter installation, and repairs that are worth your investment.
Tip: Suburban cities like Edina experience cold weather each year, which can substantially impact your roofing and energy bill. It's encouraged to regularly check and seal any areas of concern where warm air could exit your attic and home. Adequate insulation helps prevent ice dams, additional damage, and warm air leakage. Exhaust fans and vent pipes are often missed, so it's recommended to check for seeping air in these areas too. If you need expert advice and assistance, Advantage Construction can help you. Call us today.
Storm and Hail Damage to Your Roof
At times, it can be challenging to identify if your roof has been damaged by a storm, along with the extent of the damage. Many roofing materials can withstand high winds, heavy rain, and hail. However, repairs are usually required to uphold the structure and lifespan of your roof.
Fractures, granule loss, loosening of self-seal strips, and indentations are all tell-tale signs of storm and hail damage. You must be on the lookout for these red flags as this allows you to maintain the integrity of your property and further prevent leaks and ice dams from occurring. Regular checks will also help you save on gas and electric utility bills.
Individual repairs to shingles are possible, especially if some regions of your roof experience substantial damage. However, while you may believe the damage has only occurred in a specified spot – this isn't always the case. Surrounding areas could be damaged, meaning a complete roof replacement may be necessary. While this may seem costly, more times than not, replacing your roof with new, durable materials will save you more in the long-run than merely fixing specific areas.
Window and Siding Storm Damage Protection
There are many essential components of your home that storm and hail damage can negatively impact, and roofing isn't the only one. Your home's windows and siding can easily undergo damage, and it often goes unnoticed until it's too late.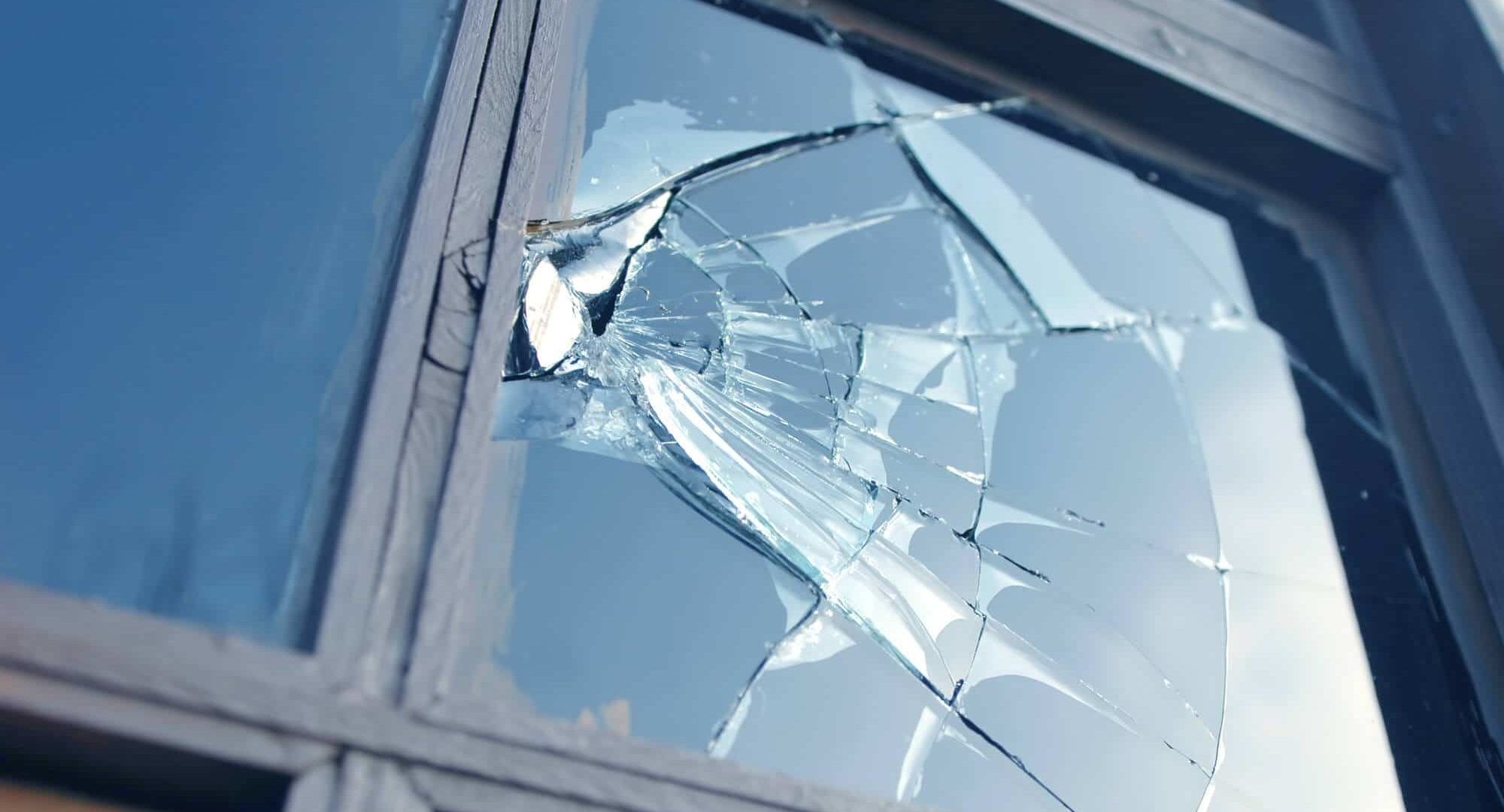 Windows
Your home is protected from the outside elements by quality windows. Shattered, broken, or cracked windows are examples of obvious damage that needs immediate repair. However, there are types of damage that are challenging to identify, and if not addressed early on, can lead to window replacement.
Immediately following a big storm, Edina homeowners are encouraged to inspect windows for cracking, chipping, or other types of fracturing. Wind and water are the two leading causes of window damage during inclement weather.
Both wind and water damage are easy fixes. However, water damage can be more difficult to identify early on. If your windows have been damaged by wind, it's likely the panes and glass have been broken or shattered, and cracks and dents have occurred. If you suspect your windows have been damaged by water, you must seek professional help early on as it could lead to mold or structural damage. Homeowners can keep an eye out for moisture buildup or fog between panes and are encouraged to be aware of water spots, cracking, peeling, and bubbling.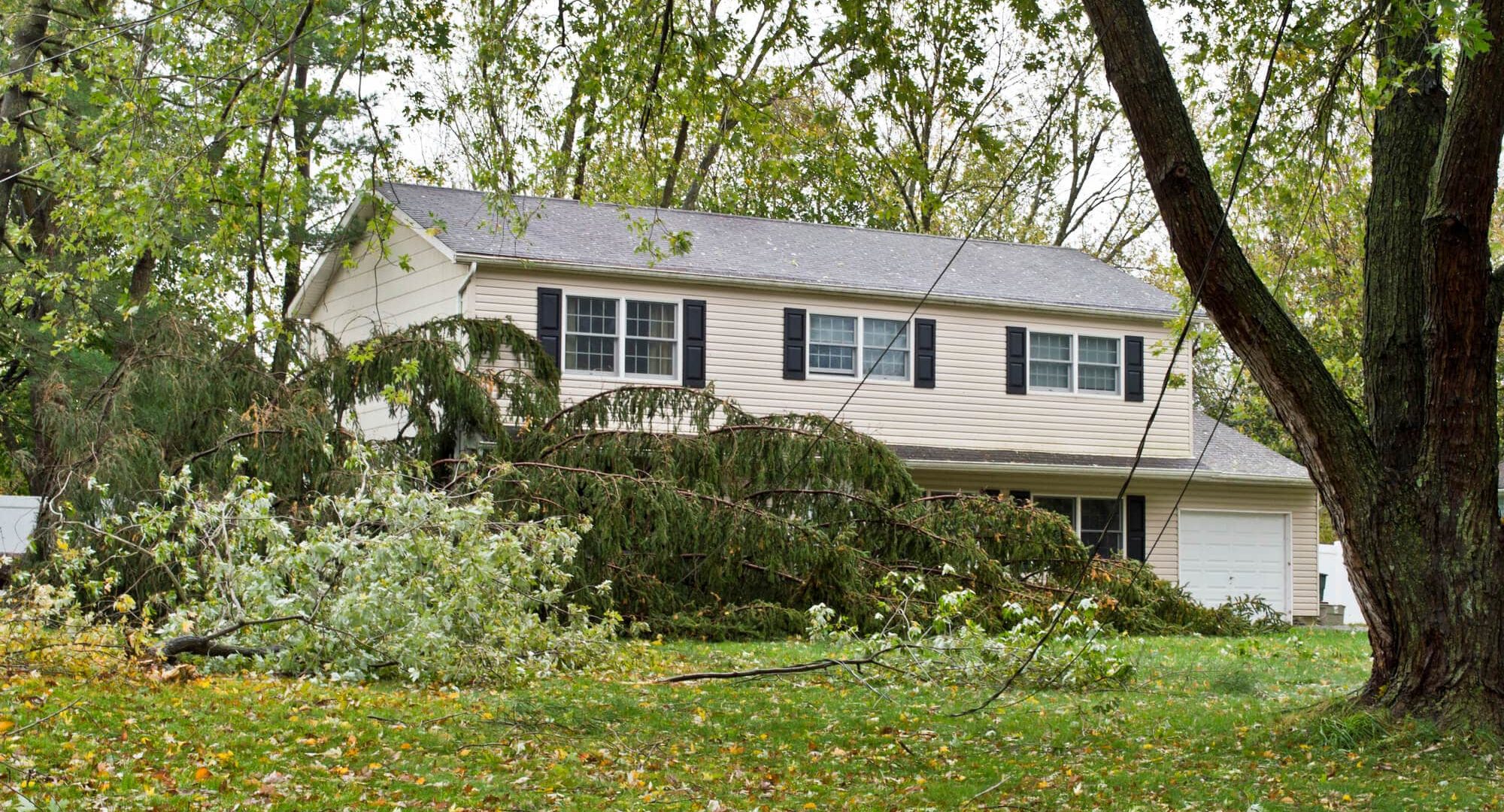 Siding
Vinyl siding materials are durable and are designed to protect your home in damaging weather conditions and temperate climates. However, repairs will be needed eventually, or one storm might be too much to handle. Commonly, there are two types of siding damage Edina homeowners experience.
Cracking in siding panels can form, especially in areas where underlying support is nonexistent, making storm and hail damage likely.
The underside of your vinyl siding panels can become chipped from regular wear and tear, and weathering can occur as a result.
Our Reviews Say It All
Here at Advantage Construction, we pride ourselves on providing top-quality services that are affordable for all. The storm damage repair industry is competitive, meaning it's likely you've heard this statement before. However, our company is backed by a high volume of third-party reviews on Facebook, Google Reviews, and GuildQuality. Our client's opinions and overall satisfaction matter, and our team is dedicated to going above and beyond every time.
We appreciate every customer that chooses to work with Advantage Construction because we wouldn't be where we are today without them. We guarantee you'll be provided a durable, long-lasting roofing solution no matter the size of your home. Collaborate with Advantage Construction for your storm and hail damage repairs today – you won't find a better company.
Commercial & Residential Contractors
The team at Advantage Construction provides industry-leading services for residential and commercial properties throughout Edina. Not only do we have familiarity with the community, but we've established a place in our industry. Explore our residential and commercial services to get started on your project today.
Owens Corning Roofing Platinum Preferred Contractors
Did you know Advantage Construction is one of the few Platinum Preferred Contractors in Minnesota? You might be curious as to what exactly this means. Well, we're here to share! This accreditation allows us to offer our Edina customers roofing warranties lasting up to 50 years. Our outstanding field representatives are also well-trained in storm damage repairs. Each team member is aware of the importance of documenting all damages caused by a storm or hail for insurance claims.
*See actual warranty for complete details, limitations and requirements.
Contact Advantage for Your Edina Project!
Advantage Construction offers complimentary storm and hail damage inspections in the Edina area. You'll have the peace of mind you deserve while our team of experts inspects and assesses the damage that you or your insurance company may have missed. Need help filing that insurance claim? Rest assured, we're familiar with the process and can walk you through it step-by-step. Advantage Construction is here to provide you with upfront and honest quotes every time with no added pressure. Call us today at (763) 354-8441 or complete our online form to book your complimentary home inspection!
Free Home Inspections,
Schedule Today!
We Are Proud of
What We Do