Storm Damage Repairs Chanhassen
If there's one thing we know about Minnesota, it's that the weather is unpredictable. As a result, your Chanhassen home can be hit by storm and hail damage unexpectedly. If storm and hail damage have recently wreaked havoc on your property, call Advantage Construction. Our team of construction experts mends all types of damage. We get homes back to excellent condition fast, so our customers can rest easy knowing property damage is no longer a concern. Managing storm damage is stressful enough. We know what a headache it can be to get insurance to cover those damages, which is why we provide unmatched service and use the best products available for every project we take on.
Chanhassen's Preferred General Contractor
Advantage Construction is Chanhassen's top general contractor for a reason. Our contractors have been honing their skills for many years and ensuring the job gets done right every time. No excuses. We treat every home we repair with the same passion and care we would treat our own. Whether storm damage has affected your roofing, siding, windows, gutters, or anything else, you can trust Advantage Construction to be the best contractor for the job.
Tip: Suburbs of the Twin Cities like Chanhassen endure cold weather every winter, putting a strain on your roof and energy bill. Make sure you check for leaks around your home and attic and seal them right away. Doing so can help prevent air leaks, ice dams, and additional cold weather damage. If you aren't sure what to look for, call Advantage Construction for assistance.
Roof Damage: Storms and Hail
Folks generally don't spend a lot of time on their roof, so it can be difficult to tell how much a storm has damaged it. Most roofing materials are built to withstand some storms and hail damage, but repairs and maintenance will still be needed to maintain the structure and lifespan of your roof.
Signs of storm and hail damage include:
Indentations
Fractures
Granule loss
Loose self-seal strips
Protect Your Siding and Windows Against Storm Damage
As you probably know, storm and hail damage can affect your entire home, not just the roof. It's crucial to evaluate your windows and siding after a storm. As long as you know what signs to look for, you can be proactive and repair damage before it's too late.
Make sure you keep an eye out for problems and have them repaired as soon as you can.
If singular shingles become severely damaged, they can be repaired, but it can be challenging to identify related damage surrounding the shingle. For this reason, entire roof replacements are recommended to ensure integrity and lifespan. Although this process is expensive, it can be even more costly and risky to repair individual areas that have suffered storm damage.
Windows
Windows are multi-purpose. They let in natural light, let us see the outdoors without being there, keep the temperate air indoors, and keep the extreme weather outside. One obvious sign of damage that needs repair ASAP is cracked or broken windows. Slight damage that goes unnoticed can mean you'll need to replace your windows much sooner than if you would have noticed and repaired them right away. After a big storm, you must check your windows for cracks, chips, and any other new-looking damage.
The primary causes of window damage from a storm are wind and water. Wind damage is usually easy to spot:
Broken glass
Cracks
Dents
Water damage is trickier and can lead to mold and structural damage. To identify water damage, look for:
Moisture between panes
Water spots
Cracks
Peeling
Bubbling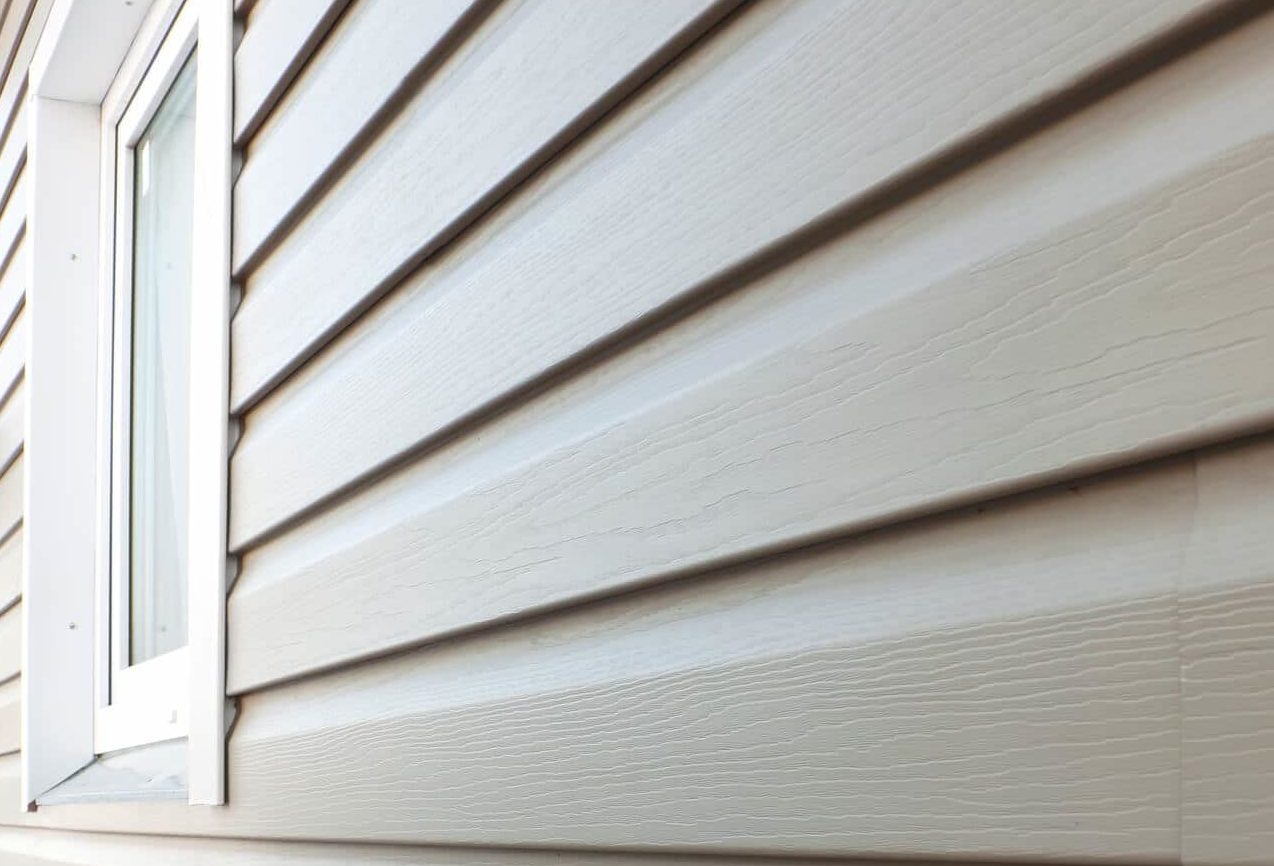 Siding
Repeated seasons of intense hail and storm damage can batter even the most durable types of siding, like vinyl. There are two types of damage you need to be aware of:
Cracks between siding panels: These can form when unsupported sections can't hold up against hail or storms.
Chipping underneath the panels: This is simply due to wear and tear that occurs over many years.
Proven Results From Customer Reviews
At Advantage Construction, we promise to provide top-notch services for a great price. Other companies may make similar claims, but do they have the customer reviews to back them up? We do. Our reviews on Google, GuildQuality, and Facebook give us overwhelmingly positive feedback. We pay attention to all of our reviews because client satisfaction and opinions are very important to us. We go the extra mile for every customer.
Without our glowing reviews, Advantage Construction wouldn't be as successful as it is. Our mission is to establish relationships with our clients, so they can have a trusted contractor to use time and time again. No matter how large or small your home is, no matter how new or old, we guarantee our solutions will be durable, beautiful, and affordable.
Residential & Commercial Contractors
Advantage Construction offers services for both residential and commercial properties in the Minneapolis area. Regardless of your property's size or shape, our experts have experience with projects of every kind. We provide industry-leading services for any customer that chooses Advantage Construction. We're proud to be involved in the Minneapolis community and look forward to assisting you with your property needs.
Owens Corning Roofing Platinum Preferred Contractors
As one of the few Platinum Preferred Contractors in Minnesota, we are proud to offer roofing warranties up to 50 years for Chanhassen residents. Our field representatives are incredibly skilled in storm damage repairs. They will document storm damage for your insurance claim so thoroughly; your insurance company won't be able to turn you down.
*See actual warranty for complete details, limitations, and requirements.
Use Advantage for Your Next Project in Chanhassen!
We offer our customers in Chanhassen free storm and hail damage inspections. For the bargain price of zero dollars, you can relax while our storm damage experts assess your property for damage that may have been overlooked.
We know how important it is to get every step of the claims process right, so we will help you file a claim to ensure insurance gives you what you deserve. At Advantage Construction, our business practices are fair and honest, and we never pressure you into unwanted services. Call us at (763) 354-8441 or fill out our contact form to schedule your free inspection today.
Free Home Inspections,
Schedule Today!
We Are Proud of
What We Do