New siding adds to curb appeal and increases the value of your home.
Siding is one of the simplest and most dramatic ways to change the appearance of your house while reducing the time you spend on exterior maintenance. It's a great feeling standing outside of your home on a warm summer's day and having neighbors walk by and tell you how nice your house looks.
Curb appeal applies to all characteristics of your home's exterior; the perfect combination of color, texture and shape that really makes your home stand out. With the diverse array of siding options available today, creating an eye catching exterior is easy. When you choose a siding for your home think about functionality as well as curb appeal. In order to get a truly functional siding, factors like climate, budget and maintenance will need to be considered.
---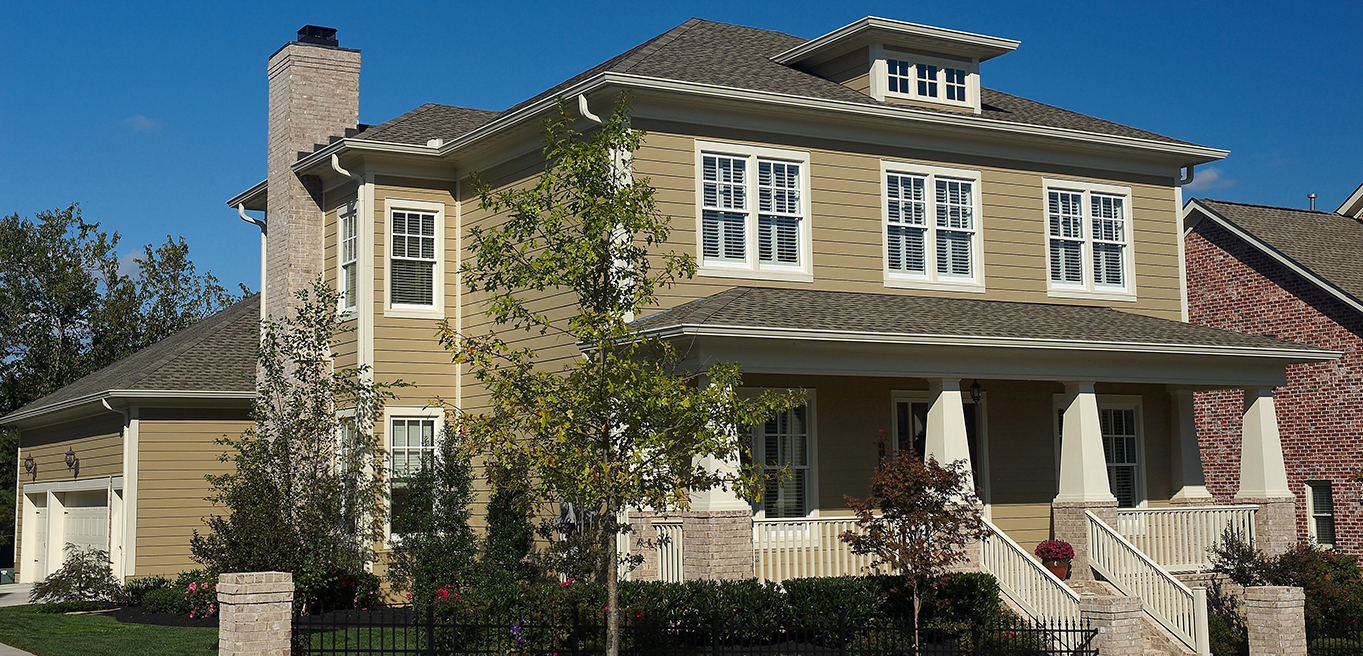 Selecting the right style and color of siding is easier than you think!
Advantage Construction, Inc. is ready to assist you in selecting the type, style and color of siding that will be the smartest choice for your home. The siding market constantly changes, but we stay ahead of those changes by working closely with the manufacturers and keeping up-to-date on their products and the latest installation techniques. When it's time for you to reside; we can recommend the finest product line for your specific requirements, so you'll receive the best quality siding at the best possible price, plus a professional installation and a warranty.
Vinyl siding is durable and affordable, plus it never needs painting
Premium vinyl siding is now the most popular choice for new home exteriors. Today's high-tech vinyl siding is a world ahead of the vinyl siding from back in the 70's; it's thicker, stronger, thru-color vinyl, with better styles, patterns and trims. Modern vinyl siding is formulated with the color pigment throughout the product, not just on the top layer. It's available in a wide variety of colors and patterns, some closely resemble the look of wood. Vinyl is strong, durable and won't rot like wood, plus it's easy on the budget. It never requires painting or sealing and an occasional washing with a garden hose will keep it looking new.
Insulated vinyl siding is another type of premium siding that is lined with contoured foam insulation to increase its energy efficiency. Insulated vinyl siding offers a combination of elegant beauty, solid strength, exterior protection and energy efficiency with minimal maintenance.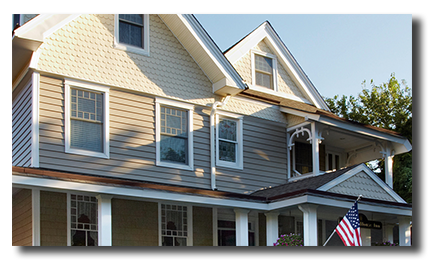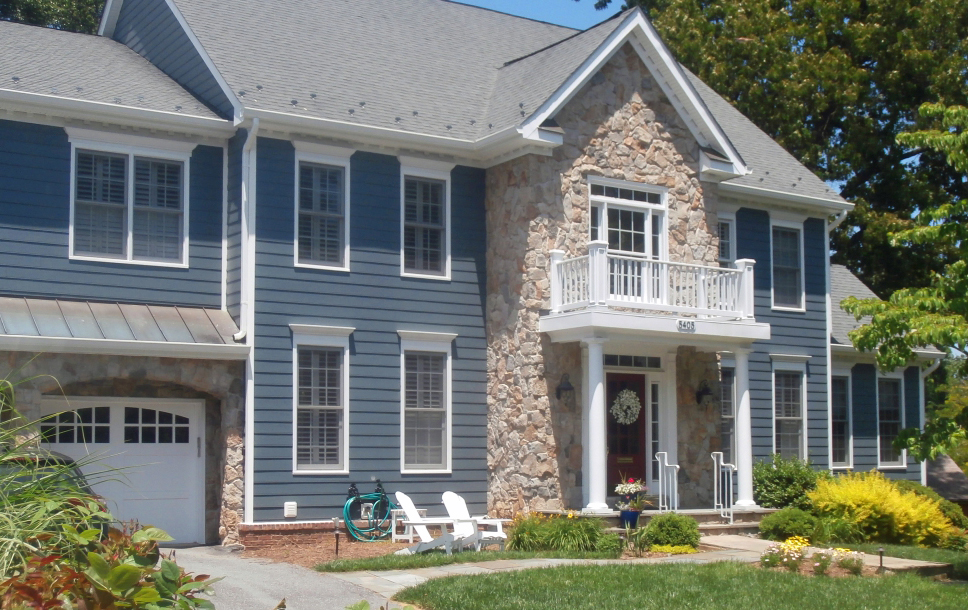 Aluminum siding provides a beautiful exterior and is low maintenance
Aluminum siding is another good option; it will not rust or rot and is non-combustible. Our aluminum siding products are "Green Approved" by the NAHB and contain 77% recycled content with an environmentally-friendly, two-coat finish and create a zero waste stream. Aluminum siding is only slightly more expensive than vinyl and is extremely low maintenance.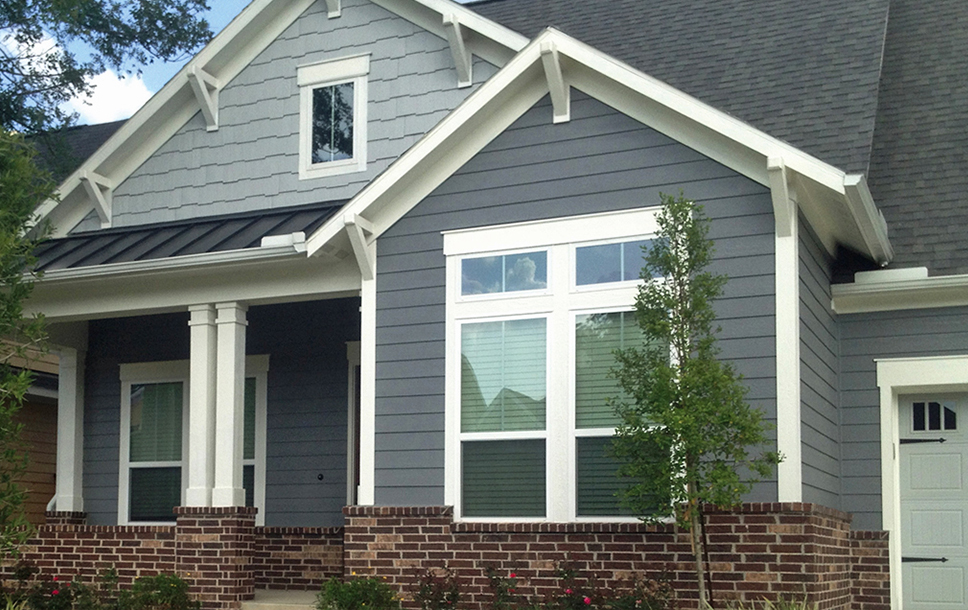 Engineered wood siding; the look of wood with treated wood technology
LP SmartSide Siding offers all the warmth and beauty of traditional wood siding, along with the advantages of our treated wood technology. LP SmartSide actually improves upon nature, creating siding panels that are far more durable, dimensionally stable and consistent than traditional wood materials.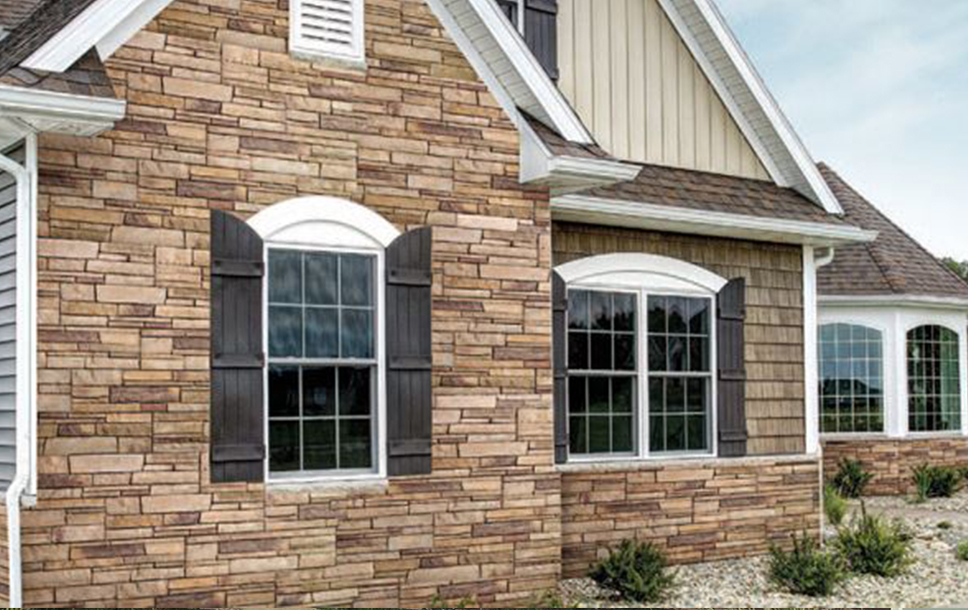 Exterior siding choices and ideas abound to fit your home's character
You can now add the look of stone to your homes exterior without having to pour additional concrete footings for support. Boral Versetta Stone® is a mortarless, manufactured stone veneer with a unique, panelized design that is installed with mechanical fasteners, to recreate the beauty and craftsmanship of authentic stone masonry.
There are also many other types of siding to select from; let us give you the information you need to make an educated decision, so your new siding will make your home the nicest one on the block.
Advantage is on your side, call 763-354-8441 or click on Contact Us to get started.