The Best Choices in Shingles, Shakes and Metal Roofing for your Home.
Having a new roof installed is an important decision; it can change the entire look of your home by adding texture and color to define the style of your house. It can be fun to use the computer generated visual design tools to select just the right look that will complement your home.
Architectural shingles, tough and good looking, America's favorite
Architectural shingles are the new "standard", because they are a thicker shingle, constructed with multiple layers that give them a three dimensional look. They are a big step up from the old three tab shingles. Architectural shingles weight almost 50% more than 3 tab shingles, but only cost about 20% more. When you compare the durability and the curb appeal that Architectural shingles provide, they are a tremendous value for the price.
---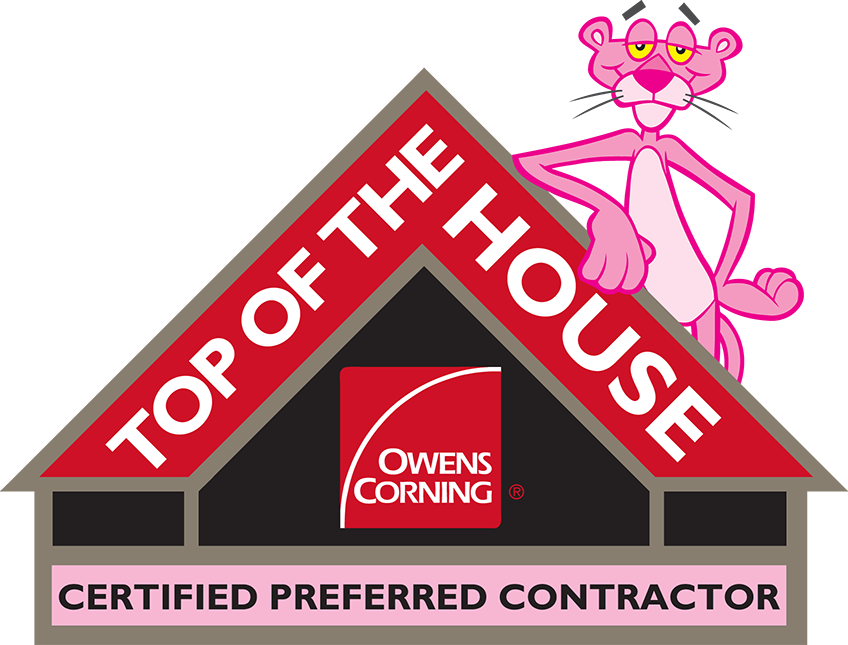 The most critical part of selecting roofing is selecting the installer.
Almost anyone can staple shingles down on your roof, but a top quality roof starts with thorough preparation, an understanding of how all the components function together as a complete system and the skill to follow through with the utmost craftsmanship when installing each component.
Advantage Construction, Inc. is an Owens Corning "Top of the House" certified installer. That means we install a complete roofing system; so your shingles, ventilation, and attic insulation all work together to provide high performance and energy efficiency for your home.
We are also one of the few roofing contractors in the State of MN that has been qualified as an Owens Corning Roofing Platinum Preferred Contractor. That means we can offer you extended roofing warranties* up to 50 years on Owens Corning shingles like the popular Oakridge® or the Durations® Series of Architectural shingles.
*See actual warranty for complete details, limitations and requirements.
These design tools help you visualize what your new roof will look like.
One of easiest ways to select shingles for your home is to click on any of the visual design links below which let you see what each style and color of shingle will look like on your home. We offer three leading brands to choose from:
More ideas to create a long lasting and beautiful roof for your home.
Metal roofing is strong, fire resistant and made to last a lifetime.
Other popular roofing options include Standing Seam Metal Roofing for long lasting protection and Cedar Shakes that add the stunning beauty of natural wood to highlight the style of your home. Metal is the most expensive, but also the most durable choice for roofing materials with the average warranty being 50 years plus. A standing seam metal roof is comprised of vertical panels with two seams that stand up. Crimping these seams together seals the joint, and keeps moisture and water from collecting on the surface of your roof and leaking in.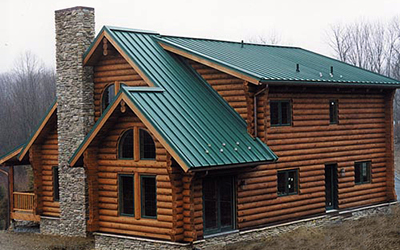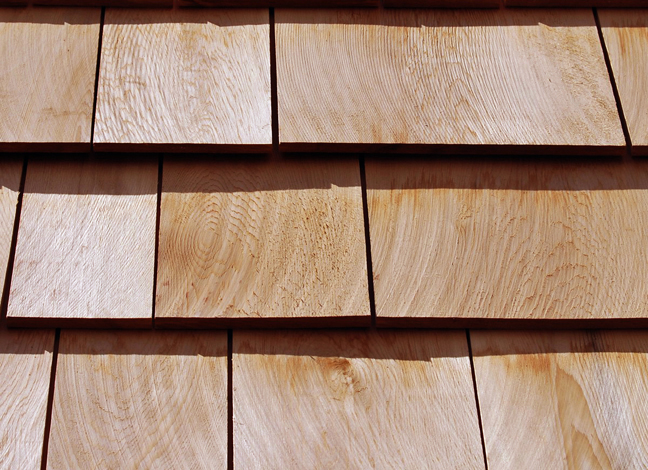 For natural beauty, nothing tops a Cedar shakes roof.
Cedar Shakes are a very unique choice for roofing, they have been around since of the late 19th century. Cedar shingles are more water-resistant than most woods and also naturally resistant to insects. The shingles can vary in their size and finish, so you have a vast range of aesthetic choices. Cedar shingles do need a fresh coat of water repellent sealer or stain about every five years to maintain their beauty and durability.
Need help selecting the right roof for your home?
We will be glad to help you, just give Advantage Construction, Inc. a call at 763-354-8441 or click on Contact Us.