Safely remove Ice Dams before they cause leaks and damage your home
An ice dam is a ridge of ice that forms at the edge of your roof and prevents the melting snow from draining off your roof. As the water backs up and pools behind the ice dam it can easily leak into your home and cause water damage, stains and mold on your ceilings, walls, woodwork, drywall, stud walls, and insulation.
Advantage Construction, Inc. is an Owens Corning Platinum Preferred Roofing Contractor, so you can trust us to safely and professionally remove the ice dams from your home without damaging the integrity of your roof. We can also insulate and ventilate your attic to permanently prevent future ice dams from forming on your roof.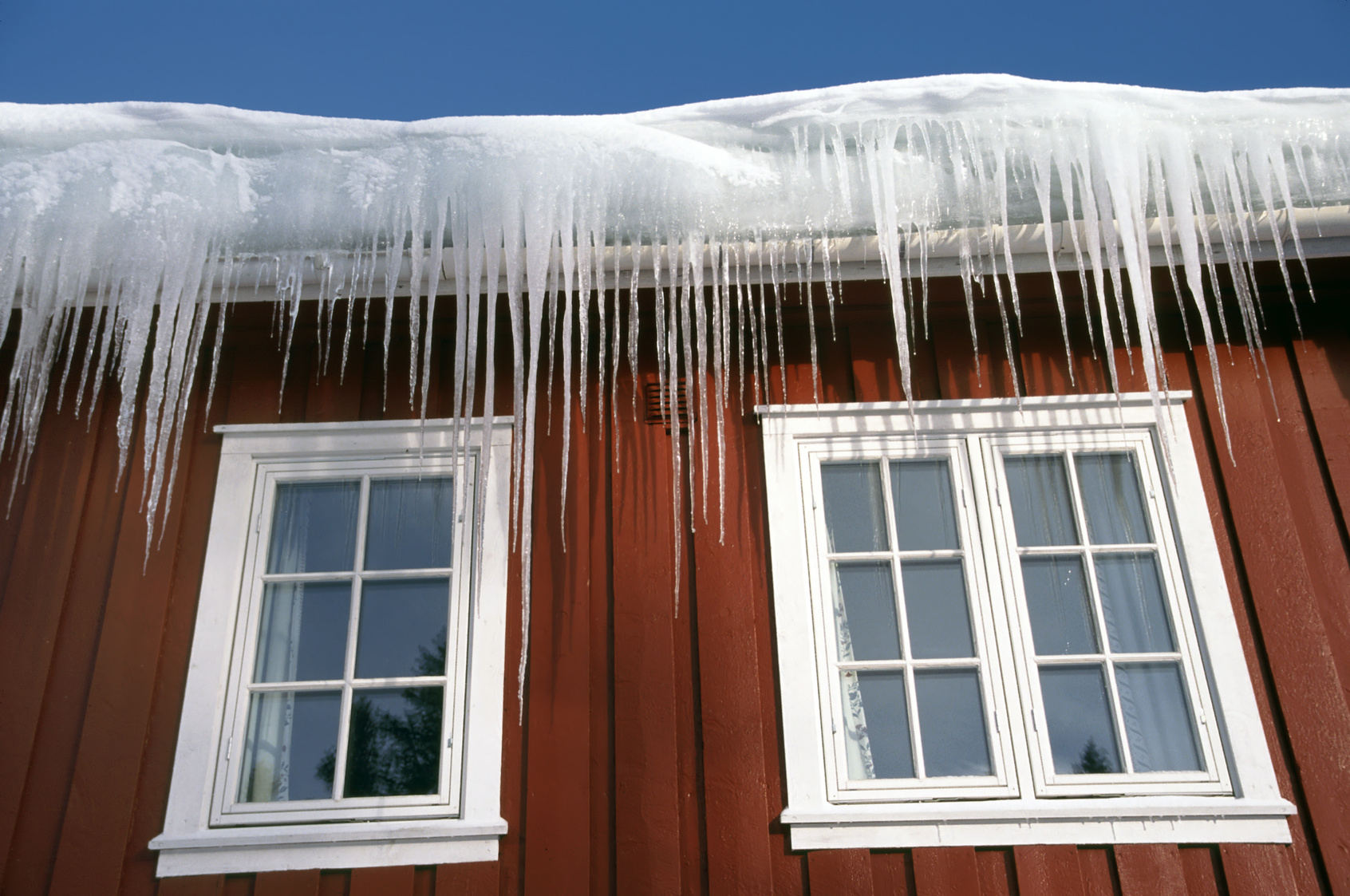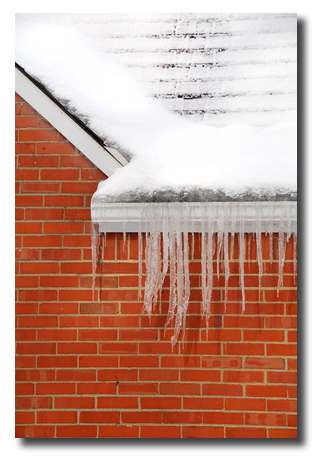 We use a professional Ice Dam Steamer to safely remove your ice dams
Call Advantage, we will use our Ice Dam Steamer System to gently and safely remove the ice dams from your roof, before you have major problems with damage to your home's structure, insurance claims and expensive interior repairs.
Our Ice Dam Steamer System relies on high temperatures and low pressure to safely remove ice and snow from roofs and downspouts.
Don't let other companies convince you that a typical hot water pressure washer will work without damaging your roof. While high pressure is sometimes appropriate for melting ice from sidewalks and parking lots, it can quickly cause damage to roofing shingles.
The best way to remove ice dams from the roof is with a steamer system
Our Ice Dam Steamer System operates at the optimal temperature of 290 degrees, which results in less water run-off, faster ice removal, and an overall cleaner ice dam solution. You can see in this photo how our equipment can cut right through the ice dam.
Watch the short video clip below to see how gently and effectively our Ice Dam Steamer System works without damaging the shingles.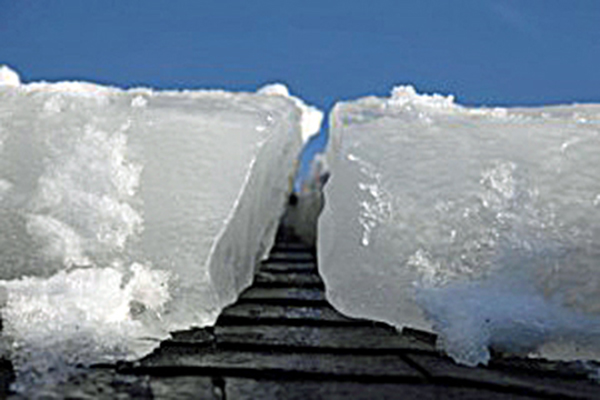 Give us a call for safe, professional, ice dam removal. We are fully licensed and insured.
Call 763-354-8441 or click on Contact Us to get started.