Seamless rain gutters protect your homes foundation from water damage
The main reason that you need seamless rain gutters is to direct rain water away from your homes foundation so you don't get water leakage through your foundation walls into your basement. Seamless gutters also help to prevent water pooling around your homes foundation and erosion damage to your landscaping and lawn.
Custom made seamless gutters, made onsite to fit your home perfectly
Seamless gutter systems are made on site using a truck mounted metal fabricating machine that folds a continuous roll of coiled metal into long sections of seamless gutter. When installed the only seams are where your downspouts and corners are connected to the section of seamless gutter.
We fabricate aluminum gutters from heavy weight .032 gauge metal to the exact lengths you need and install them using heavy duty brackets to withstand snow and ice buildup in the winter. Our premium "K" style gutters are available either 5" wide for residential or 6" wide for commercial installations. Our aluminum gutters resist corrosion and come in over 30 different color options to complement your home.
---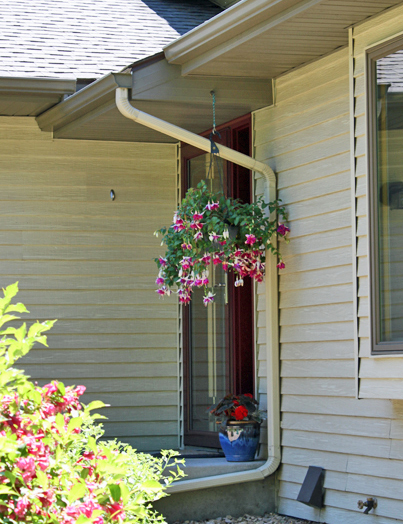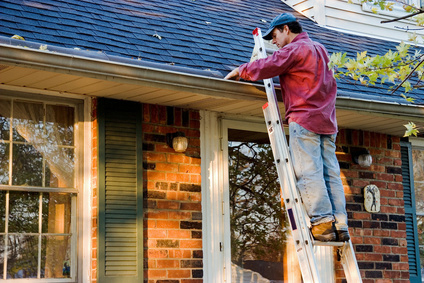 Gutter covers mean that you never have to clean your gutters again
If you have trees in your yard you should also consider adding a gutter cover or screen to keep the leaves from clogging your gutters every spring and fall.
We have many different options available to keep the leaves out of your gutters and we'll be happy to discuss which one is right for your home and your budget.